Curly eyelashes are the fashion of the moment, but they seem to come from a horror movie!
No, they are not funny appliqués for your Halloween makeup and costumes, but a real fashion trend that is being noticed by teenagers all over the world.
In fact, since fashion does not just consist of clothing or accessories that come and go according to the period, the needs, the trends of society, the physical esthetics aspect also desires to be in the spotlight every once in a while.
And this is the case of these "curly eyelashes" that are making the rounds on the social media networks ... with conflicting reactions!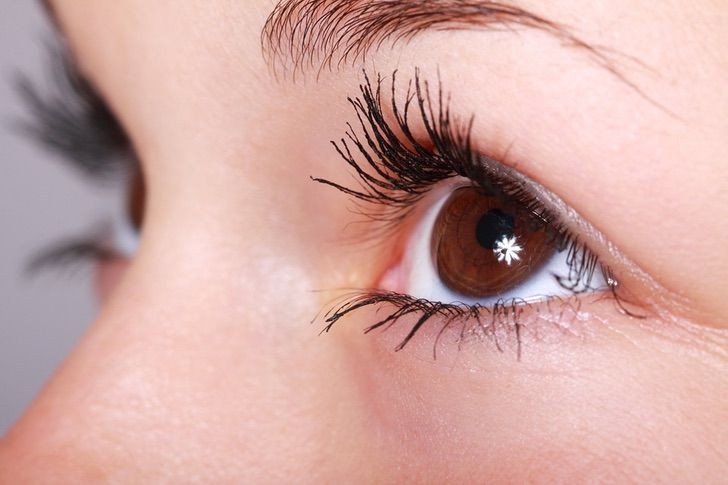 The curly eyelash images that are making the rounds on the Internet were posted first through likes and shares on Reddit and then on the Instagram website triggering conflicting opinions among the most fashionable girls all over the planet.
Moreover, it is difficult to understand if the whole thing is just a not very funny joke, posted by an ironic social media network user trying to honor the aesthetics of horror films or a real fashion trend that is trying to become popular as an alternative eye makeup style.
Most of the reactions to these "curly eyelashes" have not been very positive, even if we bet that there will always be, perhaps in the minority, those who will defend them and why not, who could apply them as an alternative eye makeup idea for a night out at a disco with friends or as a new aesthetic pretext to attract more attention to themselves.
The fact is that for the moment this fashion does not seem to have taken hold among most of the young people on social media networks.
Moreover, only time will tell if these new "trending" curly eyelashes will be able to reach the top in the Olympics of the various new esthetic applications that might become popular in the future among the new generations.
Yet, all this seems to have come out of a first-rate horror movie with all the trimmings!