12 ideas for short hair with a fresh and youthful look
Who said that for a youthful and fashionable appearance hair must necessarily be long? Of course, long, thick hair has its charm, but it cannot be said that everyone looks good with long hair. 
This can be true, due to the type of hair or one's lifestyle that prevents one from dedicating much attention to hair care. In fact, a short haircut has often been revealed to be, in many situations, the best solution ...without losing anything in elegance and style! 
If you want to change, to "lighten" up, and rejuvenate your appearance, here are some short haircut ideas that you will not be able to resist.
If you have decided to stop dyeing your hair, there are so many short haircuts that enhance different tones of gray to the fullest.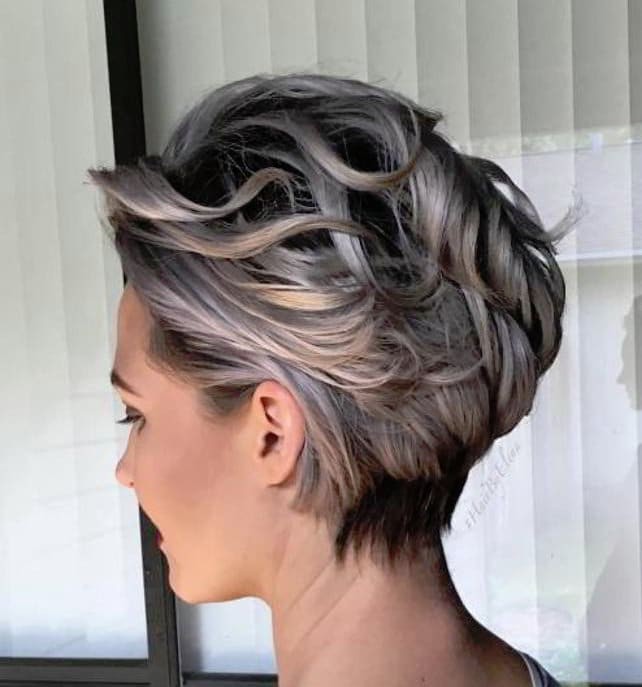 When spring or summer arrives, then this haircut style for naturally wavy hair is perfect!
Light and fresh; and not needing a lot of care or attention, with this hairstyle, you can always leave the house with perfect hair.
But you still do not want to give up a touch of personal panache?! What do you think of these blue shades on gray?
Here's what we mean when we say that a short stylish haircut will decrease your age!
Short haircuts are also suitable for straight hair! How about this chic short bob hairstyle?
Clean and tidy! In fact, with a short hairstyle you will discover a new way to experience your hair!
Perfect for slimming the neck.
With a short haircut, you can play with hair colors without making a mess!
Say, goodbye to straightening and curling irons! There is a perfect short bob haircut for every type of hair!
Don't be afraid to dare to play around with the length!