Famous gymnast chooses a simple and cheap wedding dress: "I only spent $120"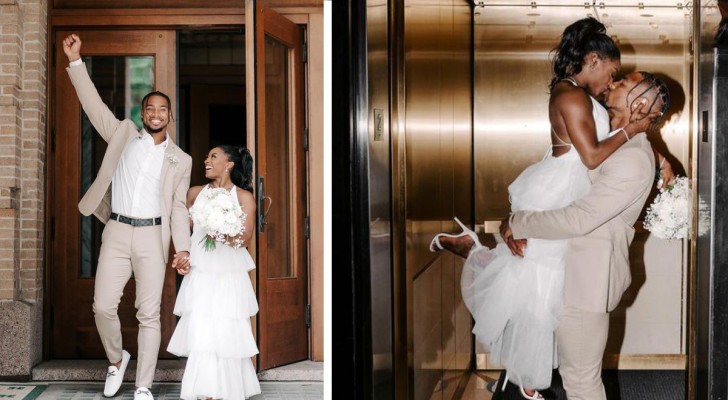 Advertisement
Getting married is an important moment in a couple's life, but you don't need to spend a fortune to celebrate it. A simple and cheap wedding can be as beautiful and meaningful as a sumptuous and expensive one - just choose the essential elements carefully: you can be creative and thrifty, without sacrificing quality and taste.
A simple and cheap wedding is an intelligent and responsible choice, which allows you to save money and avoid stress. And in this vein, Olympic gymnast Simone Biles Owens shared photos of her wedding to NFL player Jonathan Owens recently on Instagram.
via Glamour
Advertisement
The bride's atire amazed everyone, especially when Simone revealed the cost of her gorgeous gown. The woman stated on social media that the white, four-layer dress, wide strap sandals, wedding rings and bouquet were all ordered on Amazon at for bargain prices.
The dress is by Selfie Leslie and cost only $120, while the shoes are by Pretty Little Thing and were on offer for $32. The wedding rings were also bought on Amazon, because Simone and Jonathan are waiting for their proper rings to be made to celebrate a symbolic wedding to be held a few weeks from now. On this occasion, it will be all "pomp and circumstance".
"We're getting married 'again' in a couple of weeks," Simone explained to her fans. "We had to get married 'legally' here in the United States, so this first event is just a legalistic wedding."
Simone revealed to her fans all the plans she has for the second wedding ceremony. And although this event will be more lavish, Simone has shown it's possible to get married without spending a fortune.