Mother feeds crickets to her one-and-a-half-year-old daughter: "I save hundreds of dollars on groceries"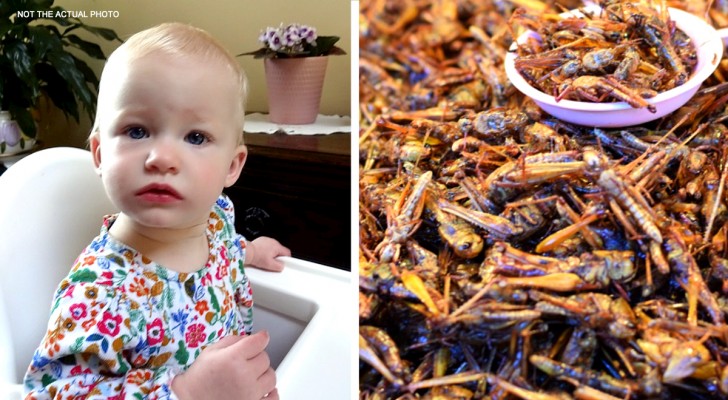 Advertisement
One of the problems that we find ourselves facing when we become parents is that of expenses: in fact, together with every new baby, many economic expenses arise that a family must bear. In addition to clothes and toys, it is necessary to provide a balanced diet for your infants and this often translates into having to buy expensive, quality products.
One mother, however, decided to provide an "alternative" diet for her 18-month-old baby.
via Dailymail
Advertisement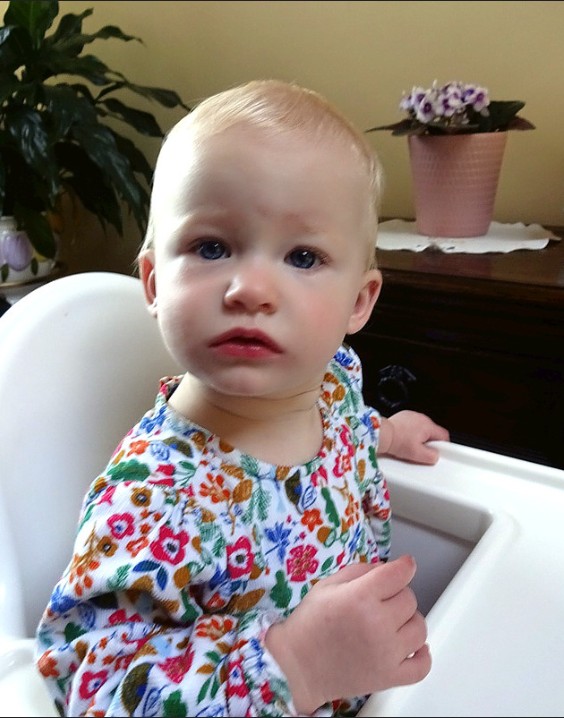 Snapshooter46/ Flickr - Not the actual photo
Tiffany Leigh, a woman from Toronto, Canada, decided to try feeding her one-and-a-half-year-old daughter crickets for a meal. She said she herself had eaten during a visit to Asia, consuming everything from fried tarantula legs, spit-roasted scorpions, to crickets.
So, when her daughter was able to chew and eat solid food, Tiffany decided to add insects to her diet: "They have an excellent protein-to-weight ratio and can be used to substitute for much more expensive foods, such as beef, chicken and pork. I now save nearly $100 on my weekly groceries," she said.
Crickets are an exceptional protein source: just two tablespoons of powdered crickets provides 100% of a child's daily protein requirement. But how did she feed her little girl this "exotic" meal?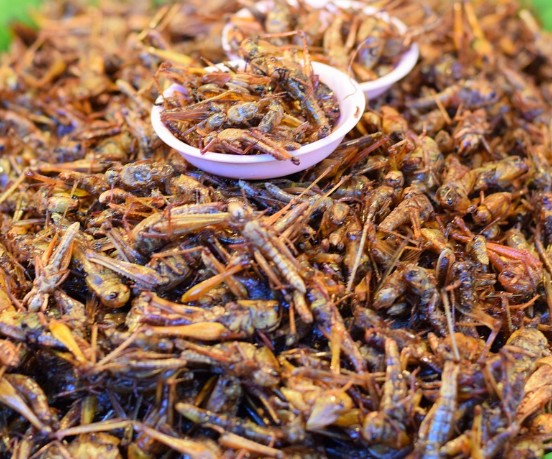 SadiaK123/ Pixabay - Not the actual photo
"I started giving my daughter cricket 'appetizers' obtained from Entomo Farms, a grocery retailer that specifically sells crickets for consumption," Tiffany said.
The little girl did not immediately take to eating the crickets in their "normal" state: "I had no problems with feeding her foods made from cricket flour, but when I tried to give her the insect intact, she took just one bite and then threw it on the floor", Tiffany described.
But this mother was not discouraged by this and and came up with more creative ways of serving her baby crickets: by mixing them into her food and hiding them in pancakes or cheese sauces (which her baby happy consumed).
Tiffany now says she wants to add other insects to the diet, including ants, grasshoppers and worms, as her daughter grows up. What do you think about this unorthodox diet for an infant?