Woman is criticized because of the dress she chose to wear to her friend's wedding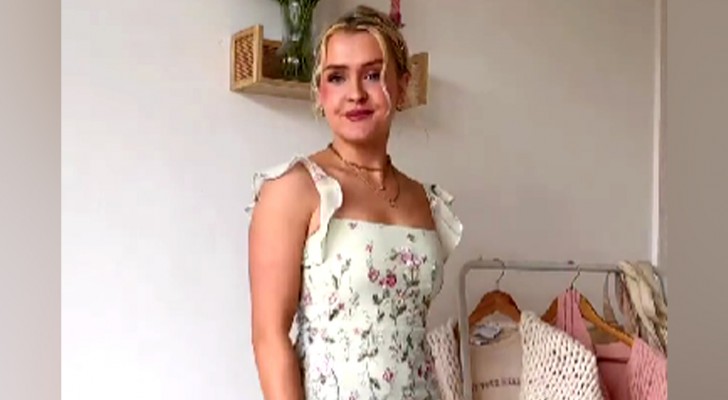 Advertisement
Your wedding day is undoubtedly one of the most exciting of your life. Knowing that you are about to officially start a family with the person you love would excite anyone. But we know that there are many things to organize - even if you want a simple ceremony - and it's not always easy to keep everything under control. For example: can you predict how the guests will dress themselves? Absolutely not. But there is an unwritten dress code that should make any bride and groom feel at ease.
But not everyone feels that they need to follow the dress code and can turn up sporting somewhat eccentric attire. And this (allegedly) happened in the story we are about to tell you about here:
via Tyla
Advertisement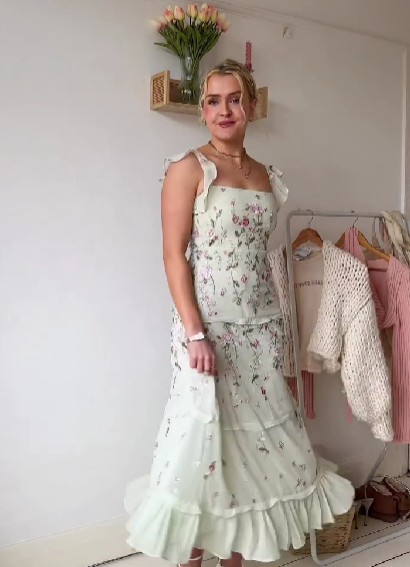 The subject of this story is a young woman, Lauren Candy, who posted a video on social media showing off what she wore to a wedding. Her choice of attire, however, attracted a storm of criticism.
Lauren shows herself off in the clip wearing her gorgeous summer dress. According to Lauren, this was the perfect choice, but not everyone agreed. In fact, many users railed against the fact that the dress was white in color: "White should never be worn by a guest at a wedding - only the bride should be wearing white".
But Lauren claims that her critics are wrong. In fact, she states that the dress in question is not white at all, but is a subtle tone of green. To prove this, Lauren posted a second clip in which she compared a white top to her dress - and the difference is clear.
Advertisement
Luckily, there were also users who defended Lauren: "Some people don't know what are talking about. This dress is simply gorgeous and if someone wore it to my wedding, I'd be more than happy"; "I don't understand why they say the dress is white. Clearly, it's green." - these are just some of the supportive comments Lauren received.
What do you think of the unwritten "law" that states only the bride can wear white?
Advertisement