A man calls off his wedding to "protect" his 3 children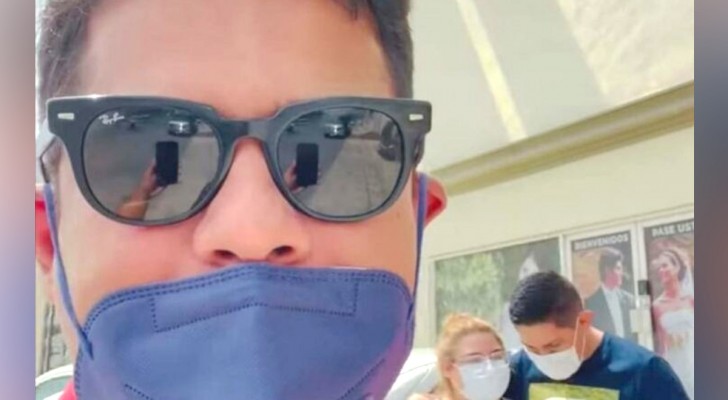 Advertisement
Finding the ideal partner to share your life with is not easy. The world is full of people and we meet many of them in our daily lives. But finding a soulmate to be with forever is not an easy task.
The man at the center of this story knows this fact very well. He had to make a very important and drastic choice regarding his relationship. Read on to find out more:
Advertisement
A young Mexican dad, James Flores, who lives in Monterrey, found himself in a less than ideal situation. Happily in love with a woman, he had decided to marry her, but while the preparations were underway, something went wrong. The man posted a video on his Facebook page in which he explained why he decided to call off the wedding.
"I am very much in love with her but in addition to being her partner, I am a dad and my three children come first," James said. Apparently, the woman was clear that she would not act as a mother for James' children.
Advertisement
James Flores/Facebook
"My 3 children are from a previous relationship and I was also looking for a mother for them - a woman who would love and care of them. But my current partner doesn't want to do this," James said. As a result, he called the wedding off.
James also tried to get his money back - money spent on prepping for the wedding. He had already purchased a wedding package for about 200 guests for $4,300 dollars. James decided to place an ad on the web in which he put the package up for sale for only $3,000 dollars. If another couple was about to get married and wanted to "take their place", they would be welcome.
This story obviously attracted many comments. Some readers supported James in his decision, emphasizing the importance of him prioritizing his children. But on the other hand, there were those who harshly criticized James, stating that all he really wanted was a nanny for his kids.
What's your opinion?
Advertisement