Mother of 5 works 10 hours a day: her husband refuses to take care of the home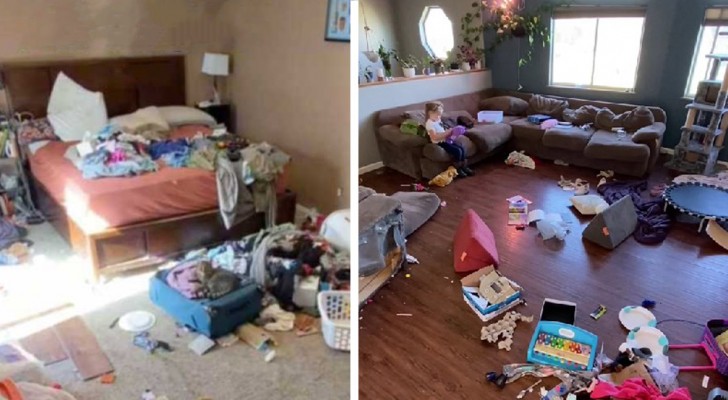 Advertisement
As a couple, it is of paramount importance that both partners contribute to housekeeping and childcare fairly. This balance also ensures a healthy and harmonious atmosphere is built up within the family. When both partners are committed to sharing the workload, stronger bonds are created and greater mutual understanding develops.
Neither partner should be overburdened with household chores or parental responsibilities, as this can lead to resentment and cracks in the relationship. This, unfortunately, is exactly what happened to the subject of our story.
via Upworthy
Advertisement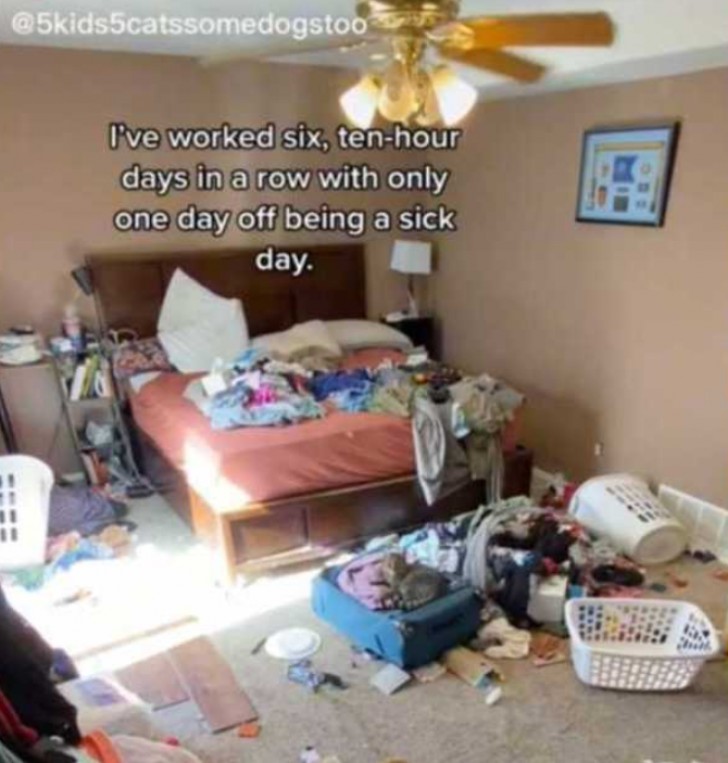 Ms. Lynalice Bandy is a mother of five who shared a time-lapse video on the web showing the challenges of living with her husband. In the time-lapse video, it can be seen that her husband constantly neglects to clean up the floor, sofas and furniture, leaving objects and rubbish scattered everywhere in the house. Despite working away from home six days a week, and with 10-hour daily shifts, Lynalice is left to clean up the home.
Determined to do something abut this, Lynalice filmed herself cleaning up. In the caption of the video (which she posted to social media), Lynalice writes: "I work six days a week, ten hours a day, with only one day off. I wish I wasn't the only one cleaning up, but as you can see… these rooms are neglected when I'm not at home."
Advertisement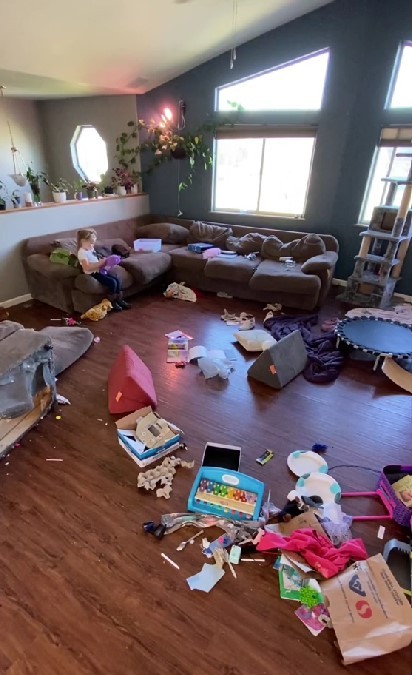 Fed up with the situation, Lynalice decided to divorce her messy, negligent husband, claiming he was incapable of sharing any family responsibilities.
Lynalice now lives somewhere else, but often returns to her ex's house to clean it thoroughly when her children are with their father, to ensure that her children live in a clean and welcoming environment.
As might be expected, most users who viewed Lynalice's video supported her actions. What do you think about this story?
Advertisement