Mother travels over 1,000km to attend her daughter's wedding dress fitting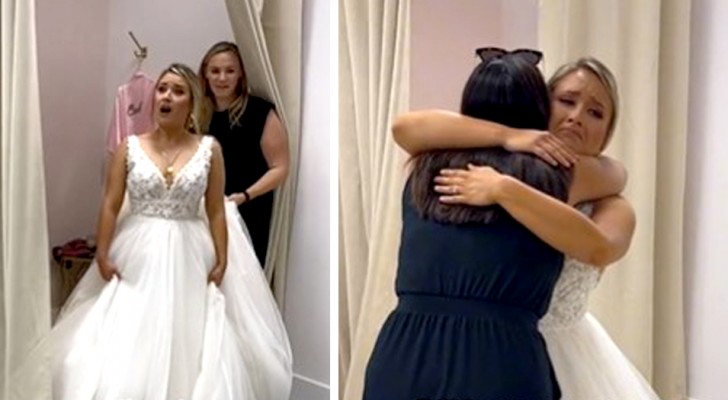 Advertisement
Weddings are special occasions and represent a celebration of love. This love is not only that of the partners who choose to get married, but also between the involved parents and children. And the video we want to tell you about here, proves this amply.
The subject of this story are a mother and a daughter who, while planning the daughter's wedding, shared a moment that touched the entire web.
Advertisement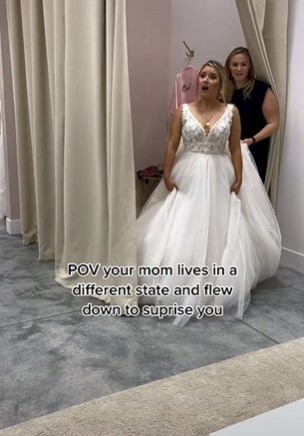 In a short clip posted by Devan Williamson on her TikTok account, the surprise her mother gave her was immortalized. The young woman was wandering through the shops of Fort Myers, Florida, looking for a perfect dress for her special day, when she received a completely unexpected visit. When she came out of a dressing room, she found her mother standing outside, directly in front of her.
This was a completely unexpected surprise as Devan's mother lived over 1,000 km away. But this did not prevent her mother from joining her daughter for this important occasion - but, obviously, without letting her daughter know she was coming.
Advertisement
It was a complete surprise for Devan - as the video attests. Her mother had done something that deeply moved Devan. And the video of her surprise and happiness has garnered 10 million views to date.
Many have confessed to having cried when they saw the clip. "What a special moment for you and your mom," writes one commenter; "How wonderful it is to have a mum like this," comments another. And many similar comments have been posted to the video.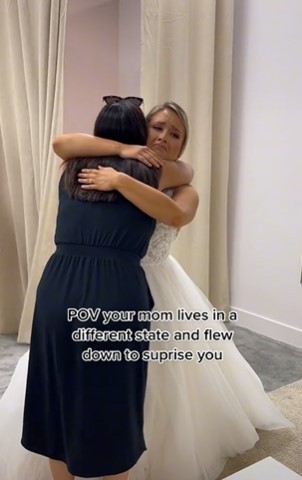 We are sure that Devan will never forget the moment she was surprised by her mother - just as the latter will never forget the look of surprise and joy on her daughter's face.
Do you also have a special memory that binds you to your mother?
Advertisement