At 95, this man fought for his life - and only a few months later, he attended his granddaughter's wedding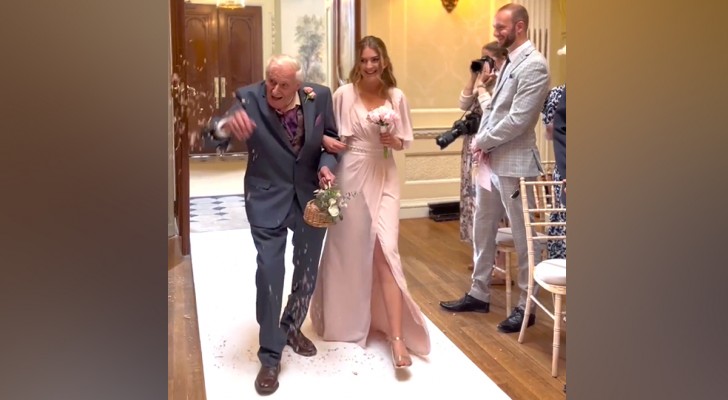 Advertisement
When you are about to get married, you want everything to be perfect: the wedding ceremony, the reception, etc... and this planning takes time. Perhaps one of the top priorities is compiling the wedding guest list: deciding who will be invited and to the ceremony.
The subject of this story was a very special wedding guest: the bride's grandfather. But why? Because he managed to do something amazing for the bride on her special day. Read on to find out more:
via Instagram
Advertisement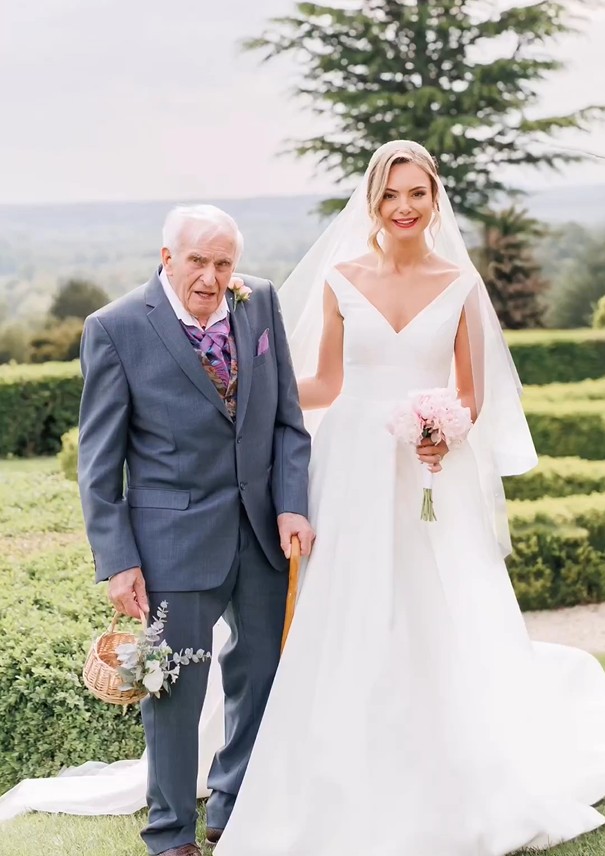 Bert Edlin, an elderly gentleman of the ripe old age of 95, had suffered a bad fall. Unfortunately it is known that when people of a certain age find themselves facing similar circumstances, their prognosis is usually not good: Bert's doctors were not convinced he would recover.
And, if he did recover, chances were that he would no longer be able to speak or walk again.
But then, his favorite granddaughter, Rachel Powell, was to be married and Bert had no intention of missing her wedding.
So, while he was recovering, Bert had handed Rachel a slip of paper on which he had written a short note:
Advertisement
"I'll be able to come to your wedding," the note read. But Bert's doctors were not convinced this would be a possibility.
Bert worked hard to recover. And just one year later, Bert was back on his feet. And not only that.
Elegantly dressed, Bert attended Rachel's wedding and was the center of attention during one of the most beautiful and emotional moments of the whole ceremony: he accompanied his young granddaughter to the altar whilst throwing flower petals from a basket he held in his hand!
A video shows the tender scene, followed by a scene of the two dancing together: love and tenacity can overcome even the seemingly "impossible". What do you think about this story?
Advertisement