A man shows us the correct way to use a can opener! --- Did you already know this?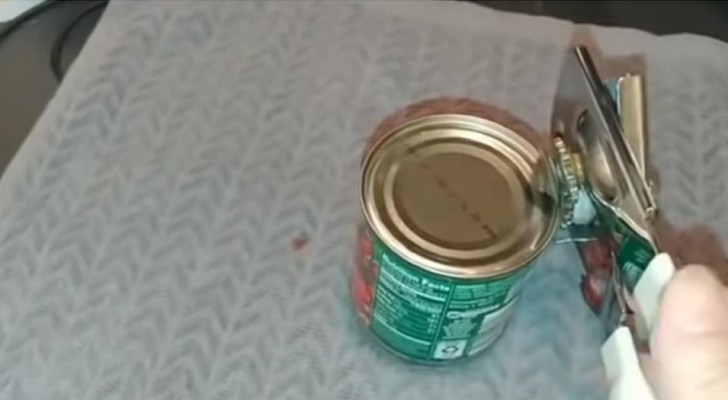 Advertisement
In life, we have few certainties, like the sun, the moon, that day follows night, and how we use a can opener. But what if one of these solid pillars were shattered in a matter of seconds?
So you think you how to use a can opener, but most likely in reality that is not true, and you have been making the same mistake for all these years!
Here's a nice video that will revolutionize your way of thinking, of living, and of course, of opening canned food!
Advertisement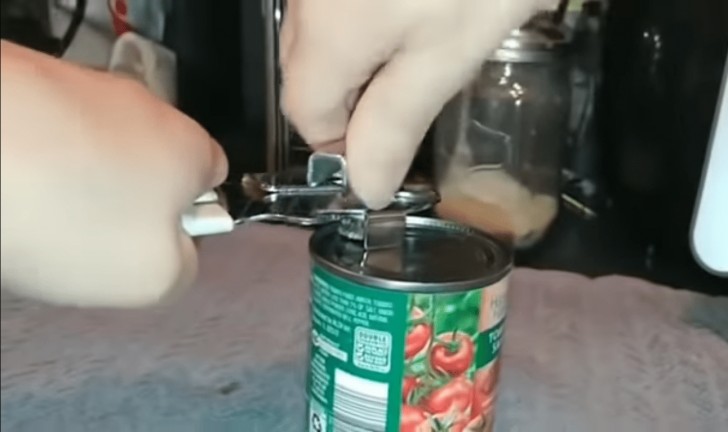 In the video we are about to propose, we are shown the opening of a can of finely chopped tomatoes. The astonishing thing is how it is opened thanks to the help of a can opener. It is shown first how everyone uses this device, making sure to show the useless efforts that are usually made. In the second part instead, it shows us how the can opener should really be used.

Incredibly, the can opens in a matter of seconds, showing how this method is actually faster and easier! But exactly how should the can opener really be used? In the video, you can see how the can opener is positioned parallel to the lid. By sliding the edge between the cutting gears, not only does the top of the can come off, but it also remains attached to the arms of the can opener and the cut is much more precise!
So there is nothing more to say! This is a stunning video that completely changes the way we should open food cans! In fact, this post that has been shared on Facebook has been seen around the world and has collected millions of views and thousands of shares. Among the comments, of course, we can see that many are astonished, others completely shocked by the news, and others instead jokingly define this as a magic.
So you never stop learning! If you want to learn this new trick, just watch the original video at the end of this article.
Advertisement
Advertisement