24 photos of dogs in front of which it is impossible to remain serious!
 1. "In the midst of his peers, he only had eyes for me!"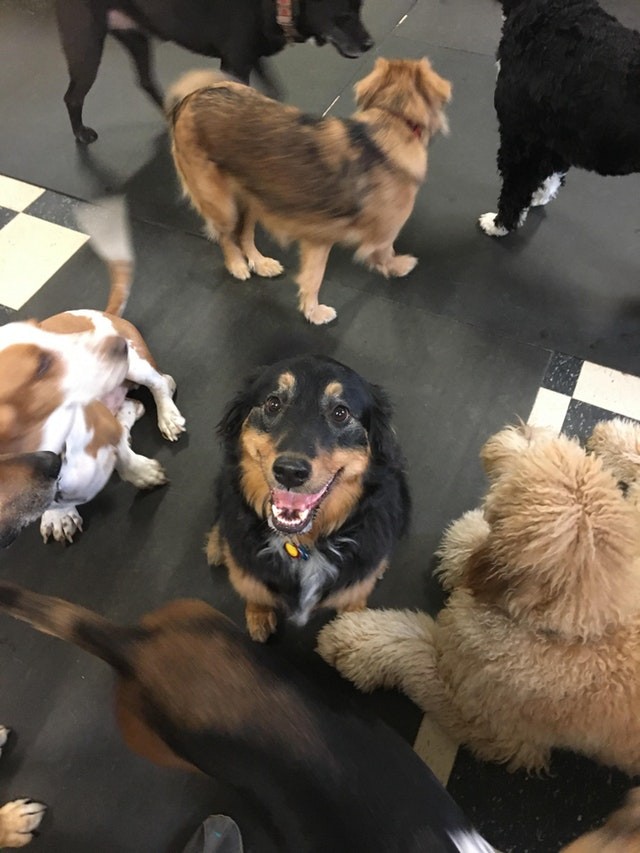 2. The first time you see a little butterfly and you have no idea what to do.
3. This dog has no words.
 4. This little puppy is in the safest place on earth.
 5. My dog, one big ball of fur.
 6. My father and his dog share the same sense of humor.
 7. My dog ​​along with a scaled version of it.
 8. This dog has seen students give money in exchange for food at the school bar and now he has brought some leaves to buy food too!
 9. Nothing can separate them.
10. Me and my dog ​​vs my wife and her cat.
11. Here's how they learned to beg for food.
12. "I was late for work because I followed this little guy for three blocks. I was hypnotized."
13. This is simply my dog ​​sneezing!
14. My dog ​​has made a little friend.
15. It costs less than buying a new gate with narrower railings.
16. How he comforts her, no one else can compare!
17. It is clear that somebody just does not want to go home!
18. "Blue is my dog ​​and due to a birth defect he always shows the tip of his tongue!" always makes the tongue!'
19. Whenever there are thunderstorms, he runs and hugs his stuffed toy elephant friend.
20. My dog ​​saw the movie "Shining".
 21. I cannot identify this plant ...
22. Like me at work after the slightest inconvenience.
23. I do not know who copied who, but now they are used to sleeping like that.
 24. "Since I bought this bed canopy, he never wants to leave it!"