A young disabled girl cannot participate in the year-end school trip and her teacher comes up with a touching idea
For Maggie, a girl suffering from cerebral palsy, the announcement of the year-end school trip revealed that the class was going to go trekking in the woods, and this was not a cause for joy, but of discouragement.
In fact, her physical disability would have prevented her from trekking in the woods like her schoolmates and so she had already imagined having to give up on the idea of living that experience.
However, thanks to the will and ingenuity of her teacher Helma, it was possible for Maggie to join the rest of her class and do something she will never forget.
Helma is a teacher who works for the Academy for Global Citizenship, a public school that serves one of the most disadvantaged areas in the city of Chicago.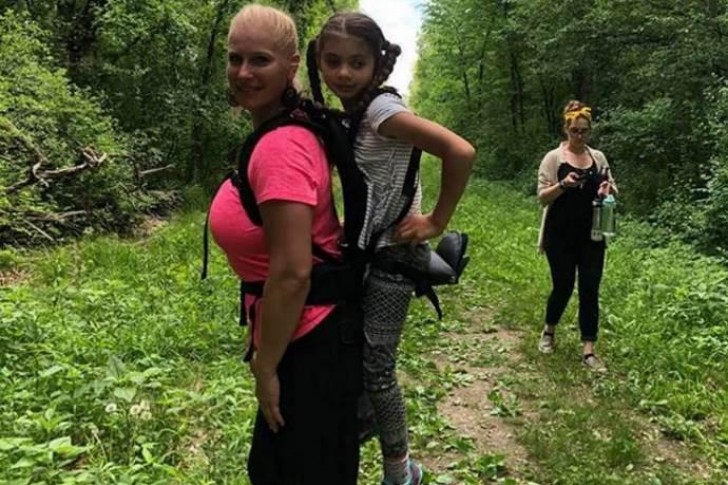 Knowing that little Maggie could not attend the year-end school trip because she was unable to walk, Helma came up with an idea ...
She bought a hiking backpack that could support the weight of the child and offered to carry her on her back while the class was trekking in the woods.
During the trip, Maggie encouraged her: "Come on, teacher ... I know you can do it!"
In doing so, this devoted teacher gifted a special day to the little girl that she will never forget.
Her selfless gesture has already been seen around the world and since many have asked Helma how they could support her work, the teacher has created a fundraising page for the school, in particular, the department dedicated to supporting disabled children. Very good!