Young woman graduates in engineering and celebrates at the marketplace where her parents work: "I'm proud of my origins"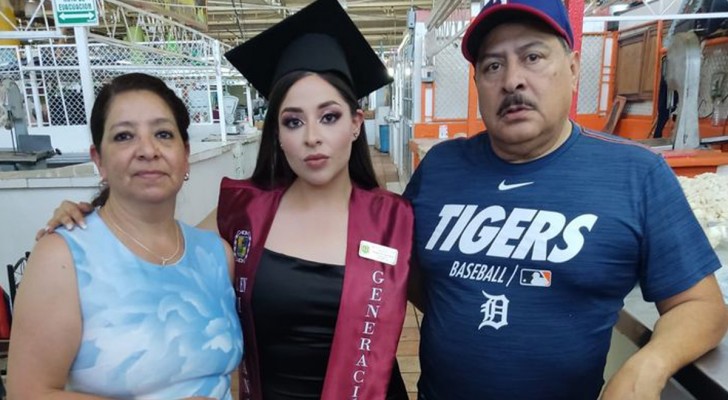 Advertisement
The completion of university studies represents one of the greatest satisfactions in a person's life / both for the student and for their family. The moment in which you hold the coveted degree in your hands, is unforgettable and represents an opportunity to thank those who have supported us on this journey and made the graduation possible.
María José Corpus understood this very well. Maria is a young woman who recently graduated and wanted to publicly express her gratitude to her parents for their support during her studies.
via Elcomercio
Advertisement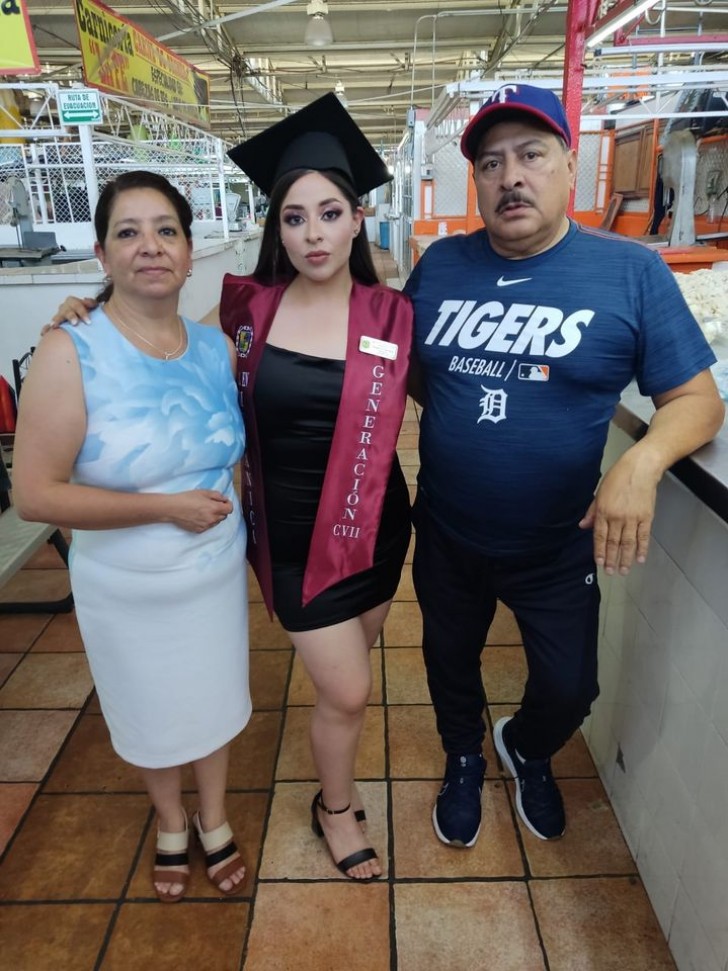 Maria decided to go to the family butcher's shop in the Mercado Juárez de Saltillo, in Coahuila, Mexico, wearing her graduation cap and gown to take photos of the occassion. Proud of herslef, María shared the story of her double identity: "engineering graduate and master butcher".
The young woman expressed her great joy and pride, sharing her moment at a place that represents happiness and personal growth alongside her supportive parents. Maria thanked her parents for trusting her, for being an example for her and for doing everything possible to ensure she got a good education.
Advertisement
"It is with great happiness and enormous pride that I share the memory of the place where I was so happy. Here I learned more about the love for humanity with the people who took care of me. Thank you dad and mom for trusting me, being a great example and for giving me everything I needed to get a good education. I am grateful and blessed for the good fortune to work in our butcher shop as well, because, without this business, getting my engineering degree would not have been possible. Greetings graduate engineer, but also from a master butcher!", wrote the young woman in the caption to her post, together with a series of photos that show her smiling in the company of her parents.
The young woman's post immediately went viral on social media, getting hundreds of comment complimenting her family. This story proves that earning a degree is not just a personal triumph, but a success for the whole family, don't you think?
Advertisement