This man was the janitor of his school for years: today he has become the principal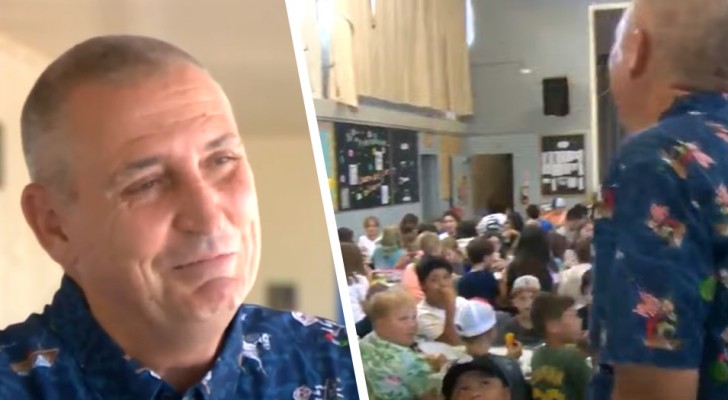 Advertisement
In life, you can always improve yourself and you can always change your personal situation: this is a belief that led Mike Huss from being the janitor of an elementary school to becoming the principal of the same institution. The 55-year-old Californian has started a new life path, at the same school where he worked for 14 years as a janitor. To be clear, the man had even been a student of the Ion Elementary School and, even at the time, he would never have imagined that he would become its principal. His hard work and great communication skills lead him to this destiny.
Advertisement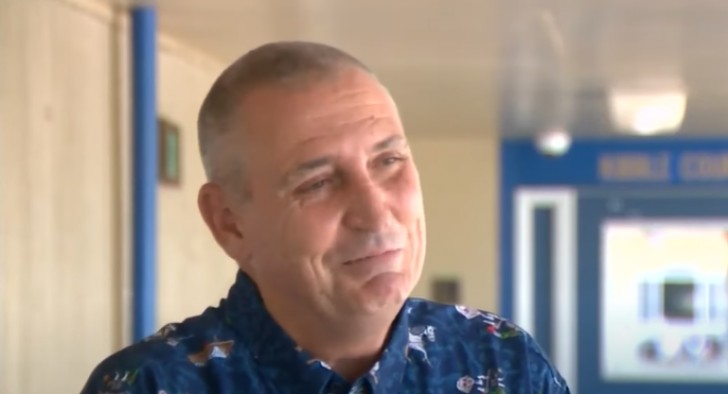 Ione is a small town about 65km southeast of Sacramento, California (USA), where Mike Huss has spent most of his life. The 55-year-old was one of the young elementary school students in the city and later became the janitor. While holding this role, he developed good relationships with the students and the whole faculty encouraged him to leave his job to devote himself to something more suited to him, namely teaching.
"Many teachers here at Ion Elementary kept saying, 'You're wasting your time. Look at these kids. They connect with you ... and they want to learn from you. You need to step back and start over to become a teacher,'" Mike recalled. Mike initially seemed a little reluctant to change jobs and pursue something totally new, but that all changed with the birth of his first child.
Mike had taken up the job of janitor because he didn't want to continue his studies, and he also had to support his wife, Karen, in finishing college. But it was with the arrival of their first child that Mike realized he wanted to change: "When my son was about 3 years old, I said to myself: 'You know what? I want to show my son that you can continue growing in life. I know he was very young at the time, but between the encouragement for the campus teachers and my motivation to do something to show my son that nothing is impossible, I went back to school in the late 1990s to get my credentials to teach".
It was tough, of course, as Mike worked 40 hours a week and went to school on Tuesdays and Thursdays - but in the end, he made it. His efforts paid off within a week of his graduation: "I was literally the school janitor on Monday. I worked a double shift that evening - from around 6:00 to 22:00 - to prepare for school. Next day, Tuesday, I was in my first teachers' meeting. Thursday of that same week, I had my first class," said Mike proudly.
Advertisement
And now, after 19 years as a teacher, Mike has become the principal of the Ion Elementary School and is appreciated by all his students: "They hug me and say, 'You're doing a great job', and it's really nice to see a student of first grade telling one this. 'You don't even know what I'm doing, but thank you so much for saying that.' The thing is, they see me outside the classroom, so I think that's all that matters to them," said Mike.
This is a great example of how in life you should never stop moving forward, improving yourself and making the world a better place. Mike's story cannot fail to inspire us to do our best, every day!