Young man works as a trash collector to pay for his studies: years later, he manages to realize his dream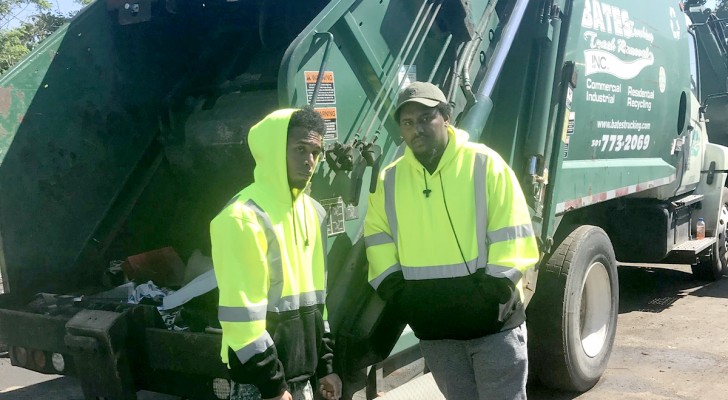 Advertisement
Everyone should pursue their dreams, but sometimes we get discouraged by the obstacles we face. But we should face these challenges with humility and self-confidence. In the end, these and a strong will, will help overcome all problems we might face.
And, if we are able to get a little outside help and support, so much the better. The story we are about to tell you about here is a great example of this.
via Harvard
Advertisement
Rehan Staton, originally from Washington, USA, received his law degree from Harvard University recently. His remarkable journey has taken him from garbage collection work to the courtroom. While he has many fond memories, his road to success has been a tough one.
"I was in second grade when my mother left home and my family fell on hard times," revealed 27-year-old Rehan. While acknowledging that his father worked hard to support him and his brother, they were always on the breadline. "Our house had holes in the ceilings, mold growing in the basement, and lots of areas with no floorboards. It was an extremely difficult situation," Staton said.
Things weren't much better at school for Rehan either. His impoverished home life impacted on his academic performance and he graduated with poor grades.
Advertisement
Rehan then started went to work in order to help his father and brothers. And working for a waste management company was his first job. All his friends and collegues urged Rehan to return to his studies, and, in the end, he managed to get himself admitted to university. In 2019, Staton was struck by a mysterious illness that kept him bedridden for some time. But despite this, he never stopped trying.
Less than a year after falling ill, he successfully passed the Harvard Law School entrance exam. His reaction to being accepted at Harvard was captured in a video that went viral and caught the attention of renowned actor and director Tyler Perry, who decided to finance Rehan's studies.
Rehan has never forgotten his roots and does everything he can to support his community and anyone who needs help. A great example of humility, perseverance and hard-won victories. Well done!
Advertisement