Young man of humble origins manages to get three university degrees: he is on the list for the title as the best student in the world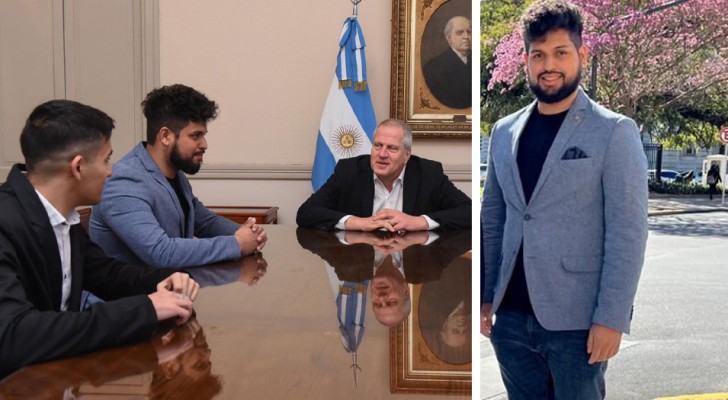 Advertisement
Education is fundamental in people's lives: studying helps to open the mind, acquire skills and live better. Unfortunately, it is not always possible to to do this, but one must never give up. Nicolás Monzón, a 25-year-old son of a housewife and a construction worker was about to leave school to "work as a laborer", but avoided this thanks to his grandmother. He is now among the favorites to win the "Best Student in the World" award in the United States.
via TN.com.ar
Advertisement
Nicolás, a math enthusiast, was on the verge of giving up his hopes of entering university after graduating from high school. The young man said that he could not imagine studying what he wanted and that he had to start working to support his family. "I have never lived in luxury and my father and my uncles worked many jobs to support their families," he explained.
When his grandmother realized that he had an aptitude for mathematics, she convinced Nicolás to continue his university studies. With this encouragement, Nicolás, stayed on and even managed to win a scholarship to attend the Faculty of Computer Engineering.
Thus began a brilliant path that led Nicolás to study three degrees, all in the field of video game development and programming. In addition, he also organized a course to teach computer repair and started teaching programming lessons to his peers.
Nicolás is very satisfied with his achievements, but fate had reserved something very special for him. Given his skills, he is slated to be crowned the best student in the world - thanks to this award being offered by the Varkey Foundation of New York. The foundation gave prominence to Nicolás's story, especially because of his past and his childhood. The regional head of the organization, Agustín Porres, said that "Nicolás' story shows us that anything is possible".
We wish Nicolás good luck and that his future will continue to be successful.