10 practical and ingenious ideas for organizing your garage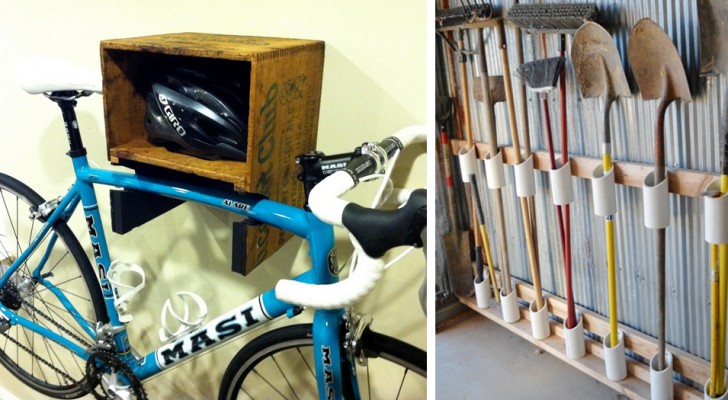 Advertisement
Do you delight in do-it-yourself projects? Do you love gardening? Or perhaps you are passionate about outdoor sports such as fishing or cycling.
If the answer is yes, then there is a fair chance that your garage is full of tools and fairly messy.
The trick is to prevent the accumulation of things and to organize spaces wisely.
We propose 10 ways to effectively arrange all the objects that are usually found in a garage.
Advertisement
1. Bicycle rack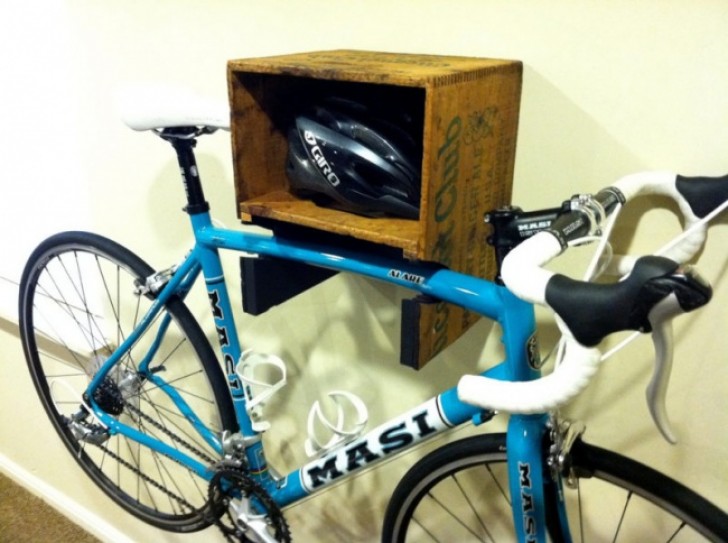 Instead of resting a bicycle against a wall, with the constant risk of it falling on other things and thereby creating an unpleasant domino effect, we suggest that you hang it on a wall rack made from a practical wooden shelf-like box hanger. You can even create a space for a helmet.
2. Kitchen cabinets
Normal kitchen cabinets are also great for organizing do-it-yourself tools. Buying one for the garage could be the most immediate and practical solution to your space problems.
Advertisement
3. Hang your tools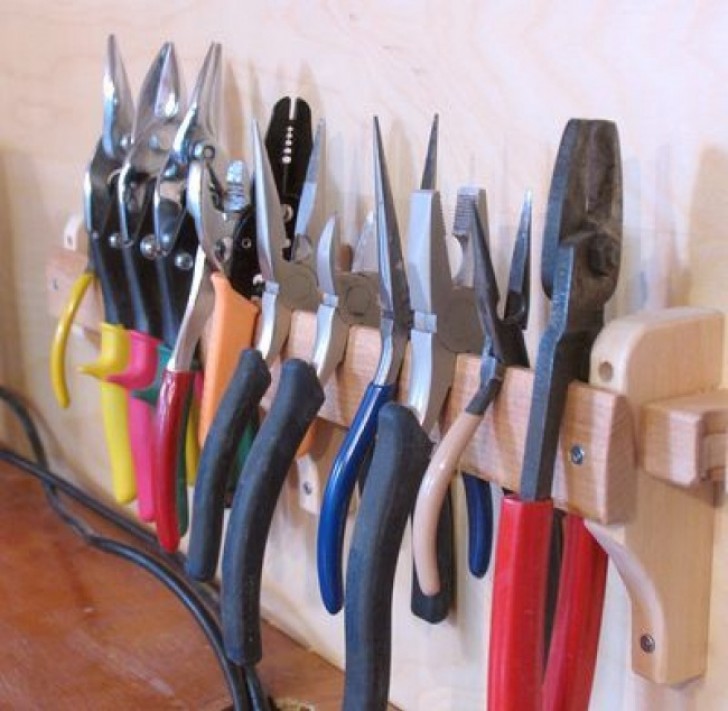 But perhaps not the cheapest solution. Therefore, if you like doing it yourself, we offer three different ways to organize your tools. The first, which you see in the picture above, consists of a simple wooden plank hanger that is both strong and long enough to support and rationally arrange all your pliers.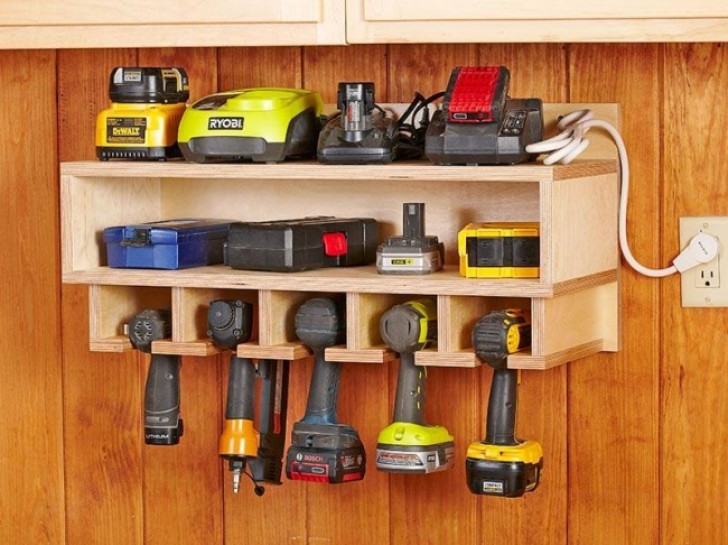 A more solid structure like the one above supports different types of drills and their various attachments.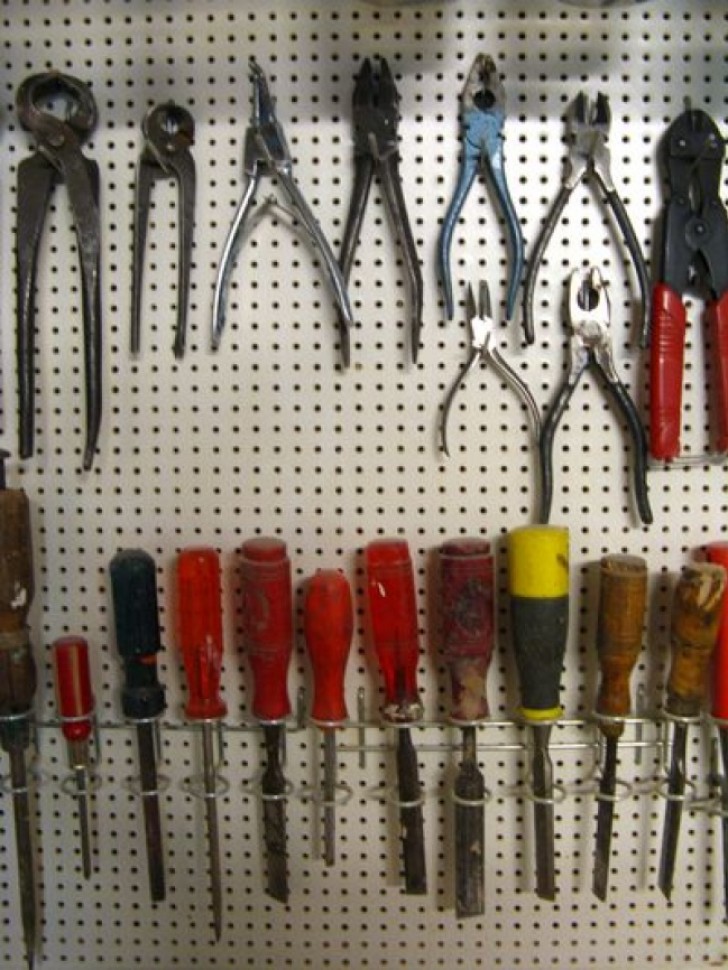 Otherwise, you can equip yourself with a so-called pegboard which is a perforated board with hooks designed to organize medium and small tools by arranging them at different and easily adjustable heights.
Advertisement
4. Long-handled garden tools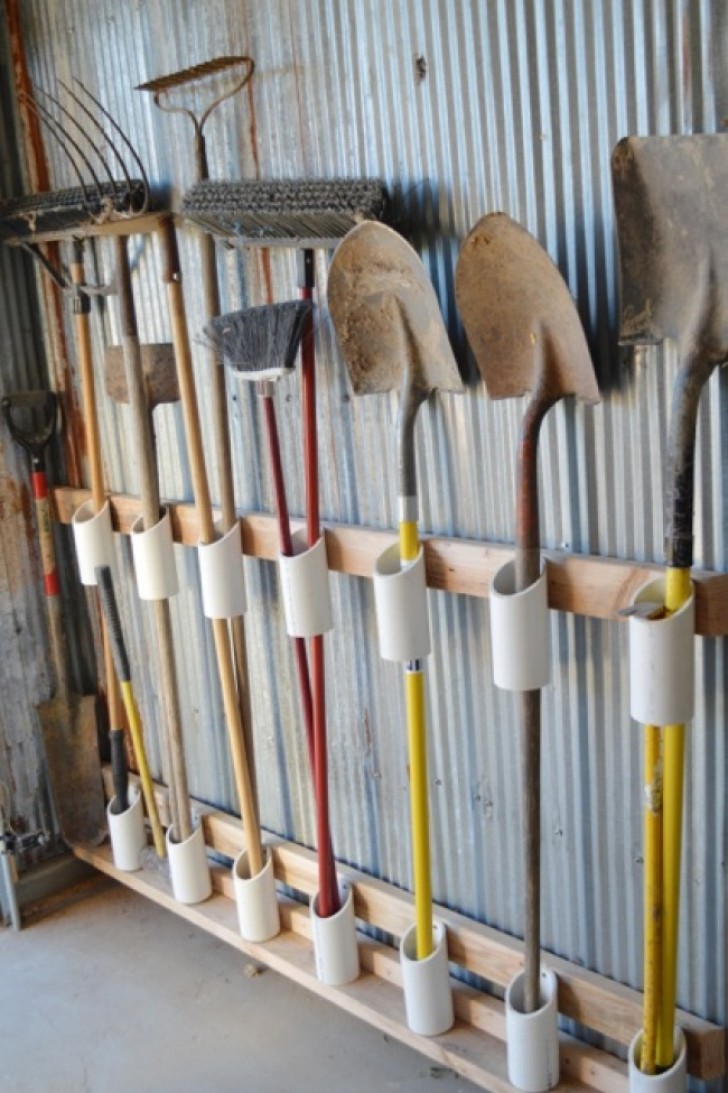 Regarding brooms, rakes, and shovels, it is more convenient to store everything that has a long handle in a vertical position. A structure that utilizes wooden slats and several pieces of PVC tubes, like the one you see in the picture, is certainly more functional than the classic bunch of sticks that people usually store in a pile in a corner.
5. Fishing rods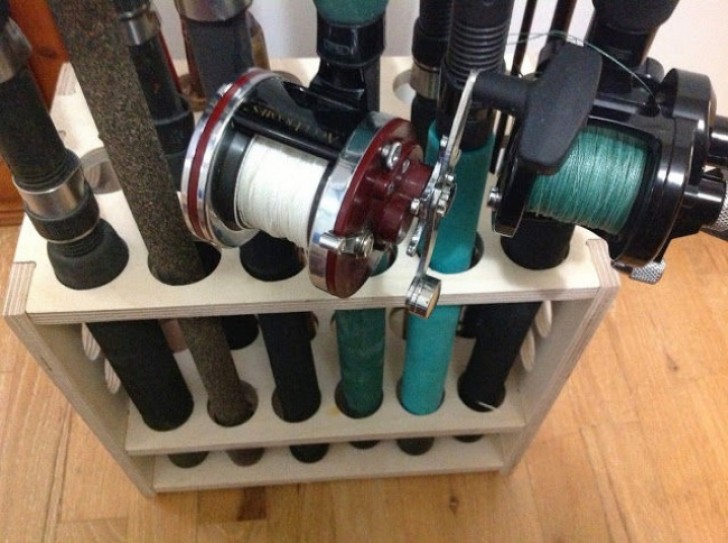 Still talking about sticks, if you love fishing, you will certainly have more than one fishing rod. A perforated fishing rod stand, about 33 inches tall (80 cm), can store up to 18 fishing rods in a confined space.
Advertisement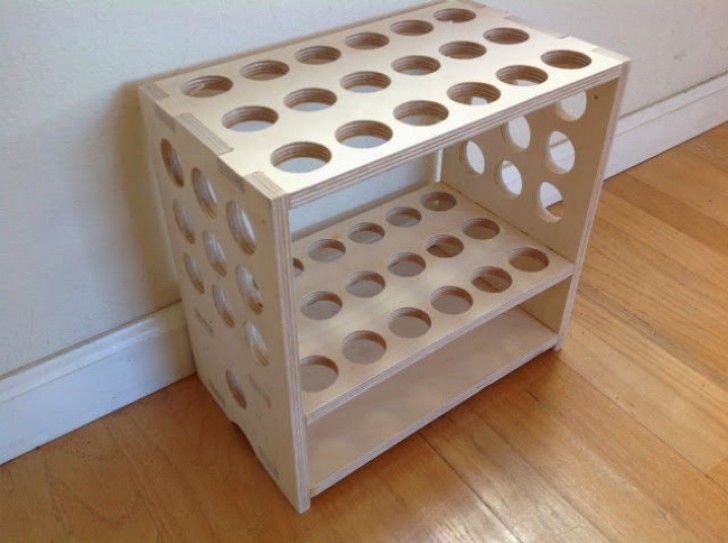 6. Jars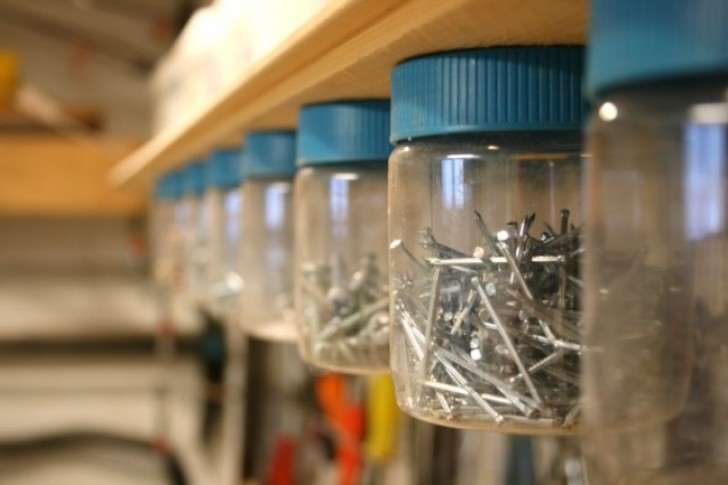 We advise you to put small objects, such as screws and nails, in special jars and separate them by type. Fixing the jars by their lid to a shelf can be an idea to have everything at your fingertips.
Advertisement
7. Multi-roll ribbon and tape dispenser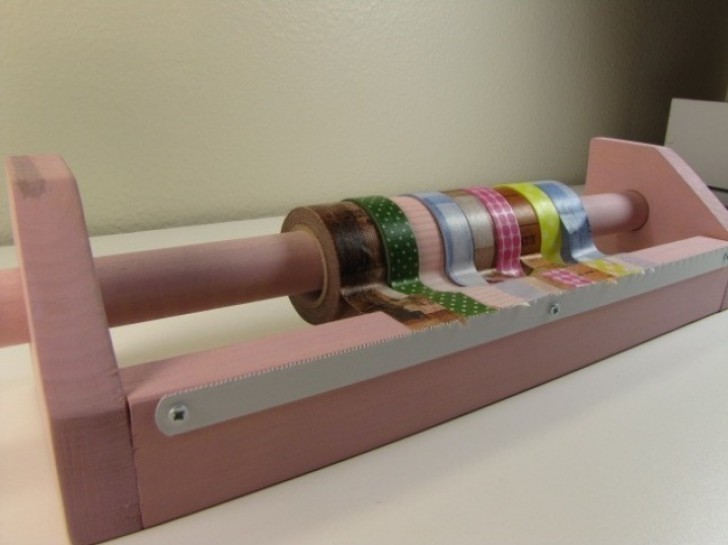 To avoid losing ribbons and rolls of tape in the depths of a drawer, you can arrange them neatly around a cylindrical roller. By attaching a serrated plate to the edge of the structure, you can use them in a practical and fast way.
8. Upcycled tools become coat hangers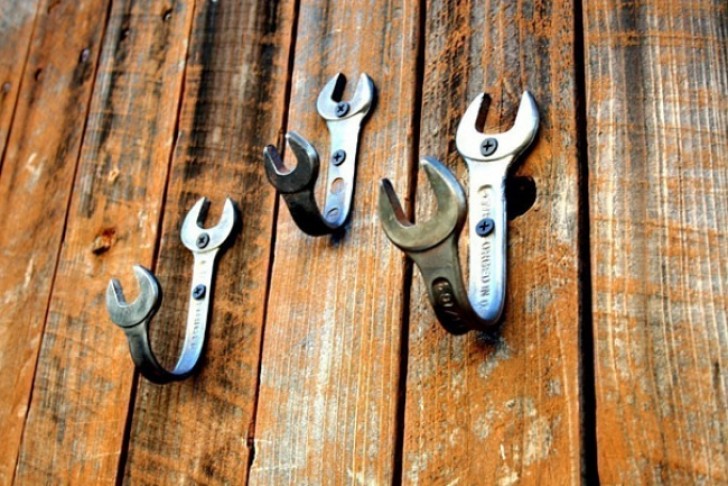 If you have duplicate wrenches, you could reinvent them as coat hangers!
9. Smartphone holder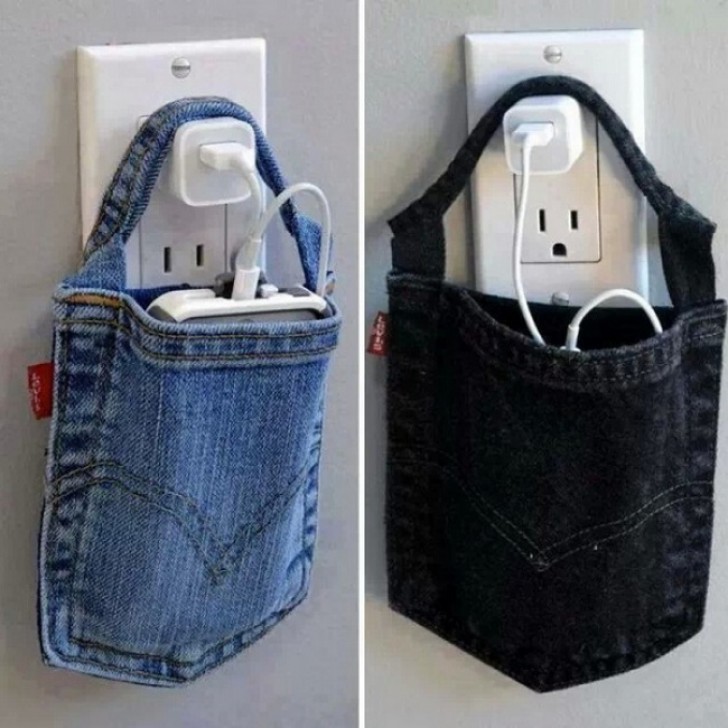 When you work in the garage, it is inconvenient and even dangerous to your smartphone charging on the work table or, even worse, resting on the ground. Using the pocket of an old pair of jeans, you can hang it on its own recharging cable and you do not have to worry about damaging it or getting it dirty.
10. Refreshment corner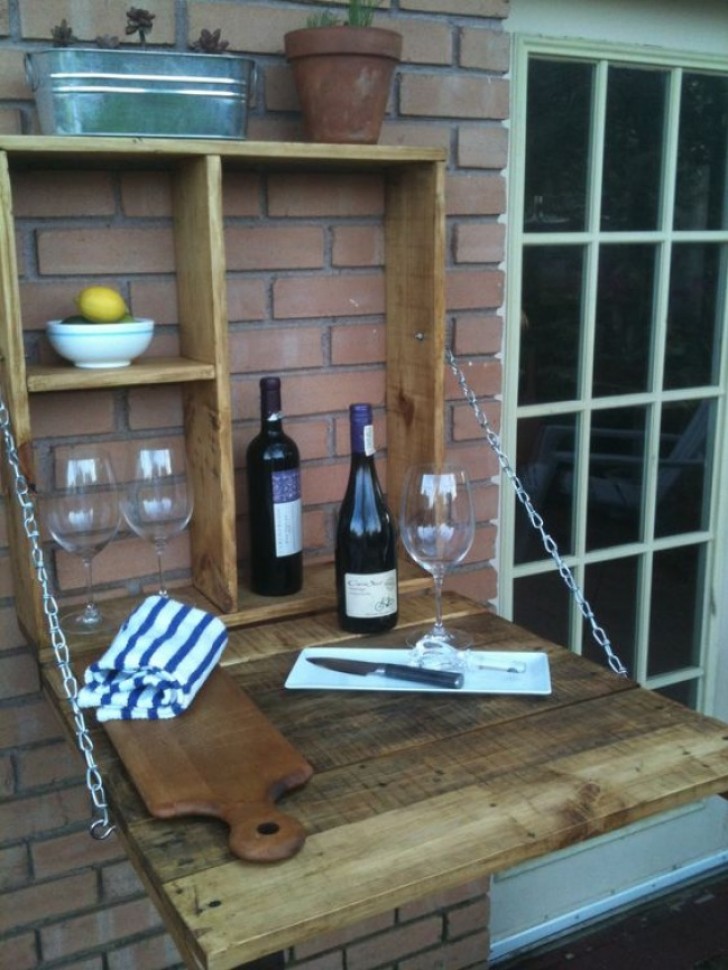 In conclusion, we suggest that you make a space for a refreshment cabinet, with a few drinks, and fold-down cover that can be used as a table for food. After doing so much work you really deserve it!