Here are some brilliant ideas to better organize your garage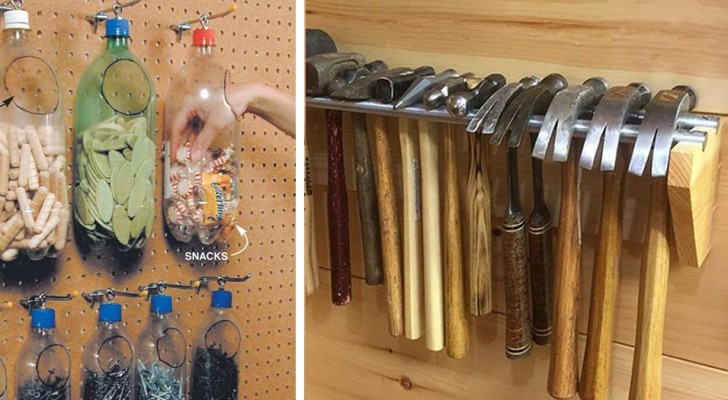 Advertisement
Having a garage is very convenient. In addition to being able to house your car, you can use the surplus space to store objects and tools. But often the space in the garage is not exploited to the fullest ... 
Too often you leave around junk that takes up more space than normal and only contributes to the confusion.
If you want to learn how to keep your garage tidy, you cannot afford to not pay attention to these 21 do-it-yourself tricks to put into practice with a minimum of effort.
via lovelyving.com
Advertisement
1. Create a "ratchet-hook" at the top of a small corner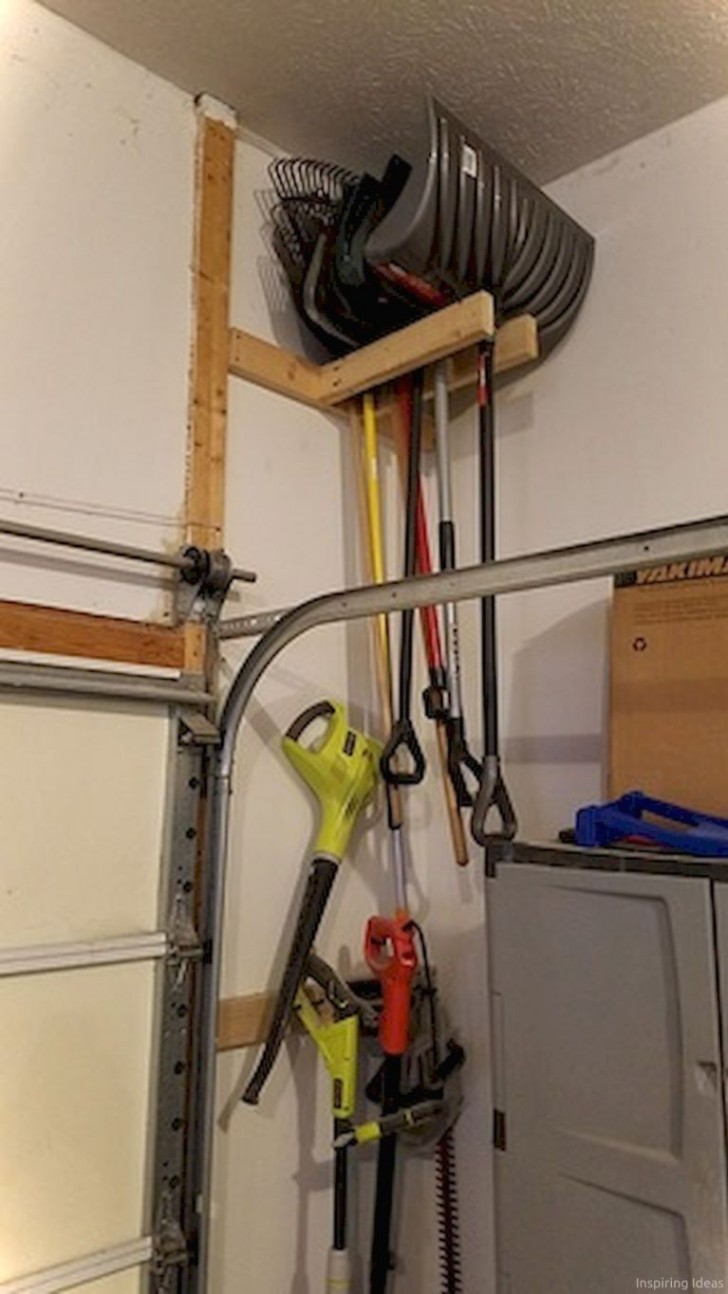 2. Mount plastic cases to store bulky items ... on the ceiling!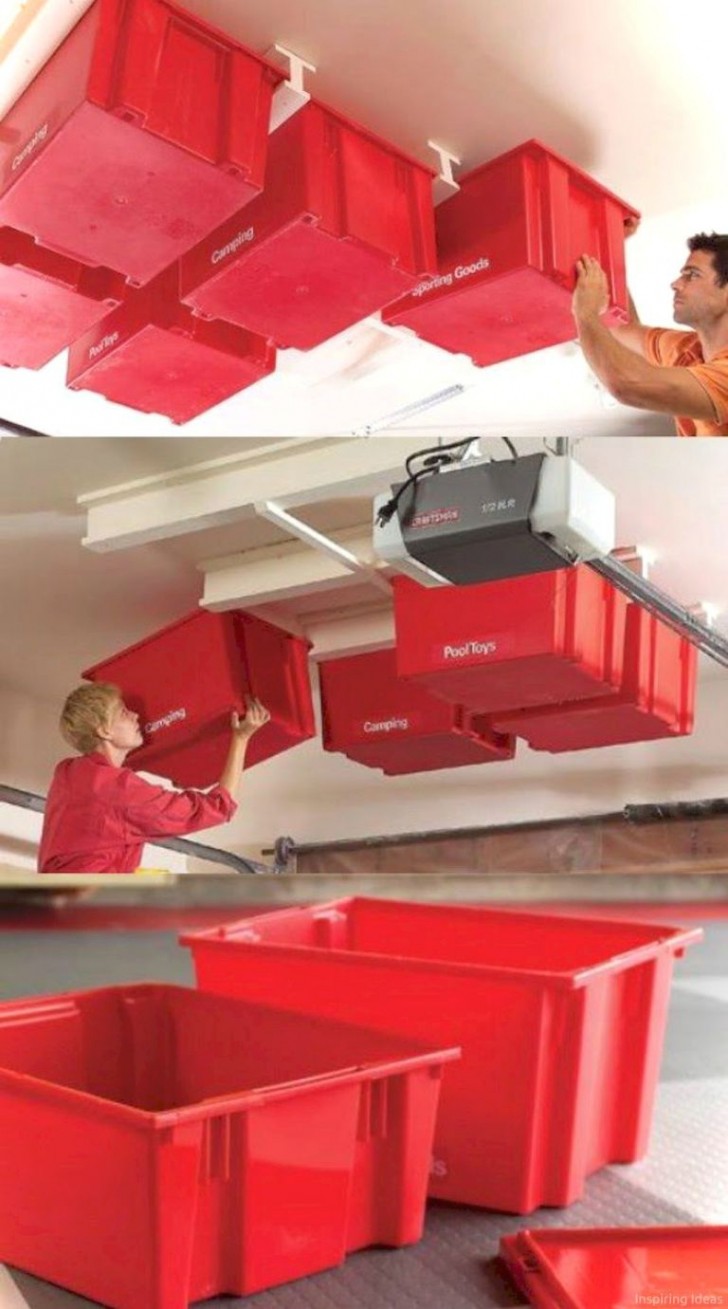 Advertisement
3. Fold the deckchairs over each other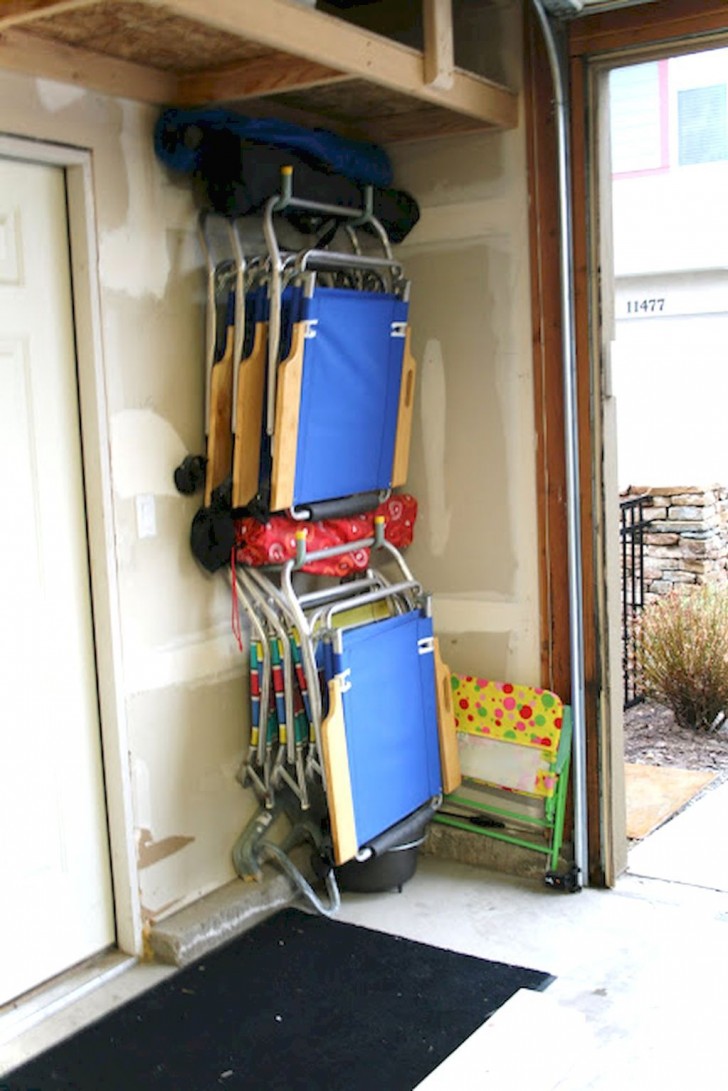 4. Place a pump where it does not get in the way, for example, at the top near the ceiling!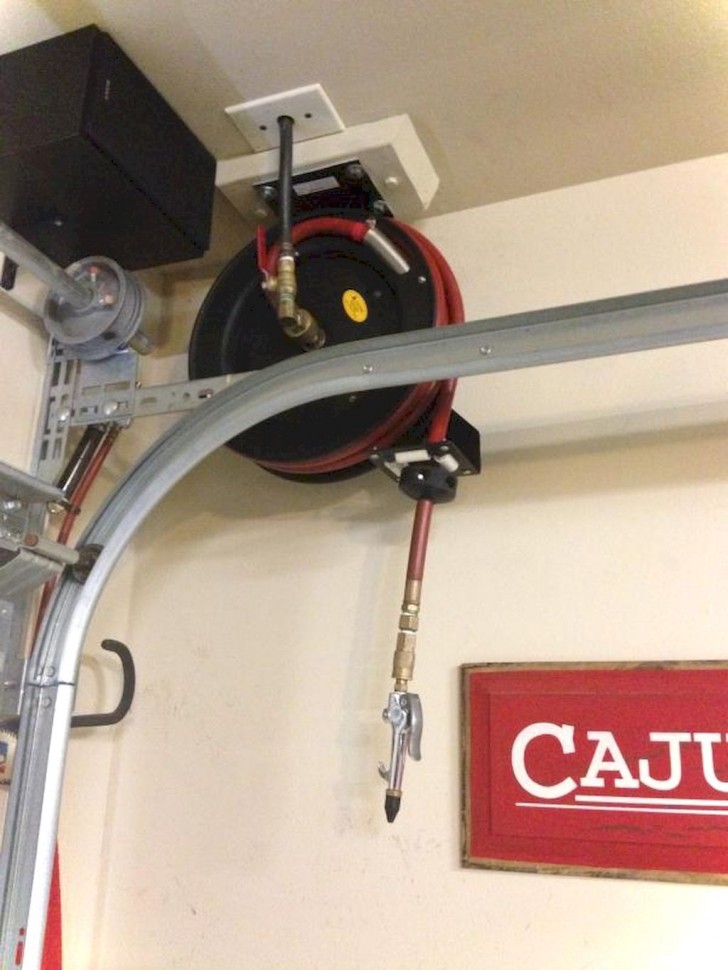 5. Arrange work tools, such as wrenches and pliers, in an orderly manner ... using a perforated panel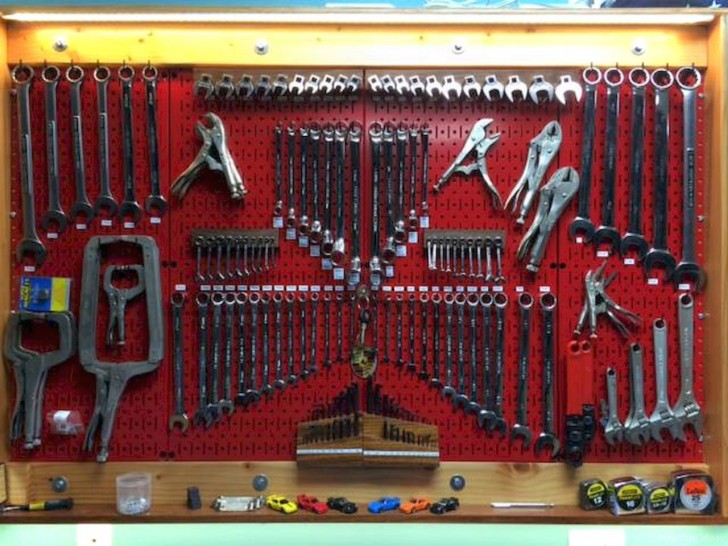 Advertisement
6. Assemble practical hanging-wire basket racks to hold everything that should not be just laying around the house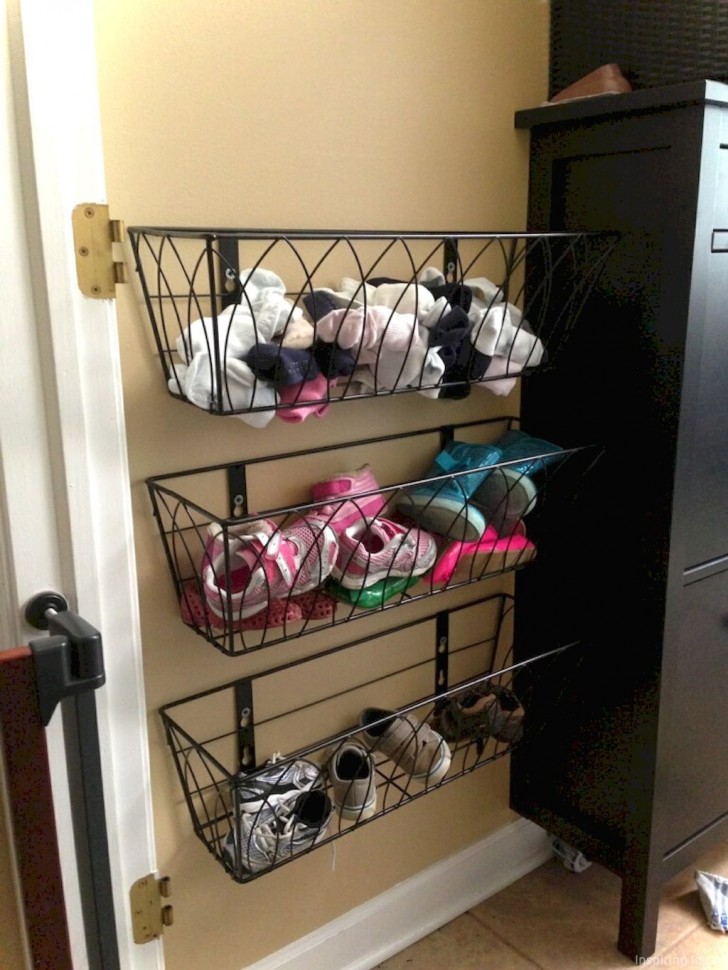 7. Create tube containers to store all those objects you want to keep easily accessible.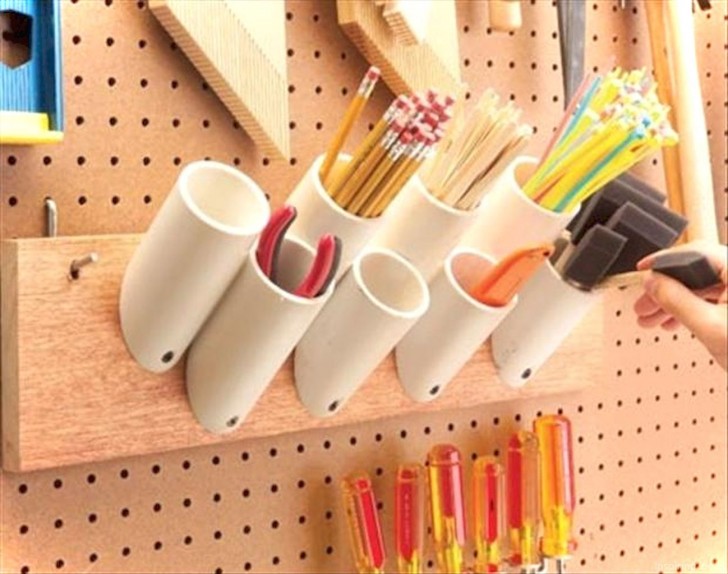 Advertisement
8. Create extractable panels where you can hang tools such as saws, squares, and levels.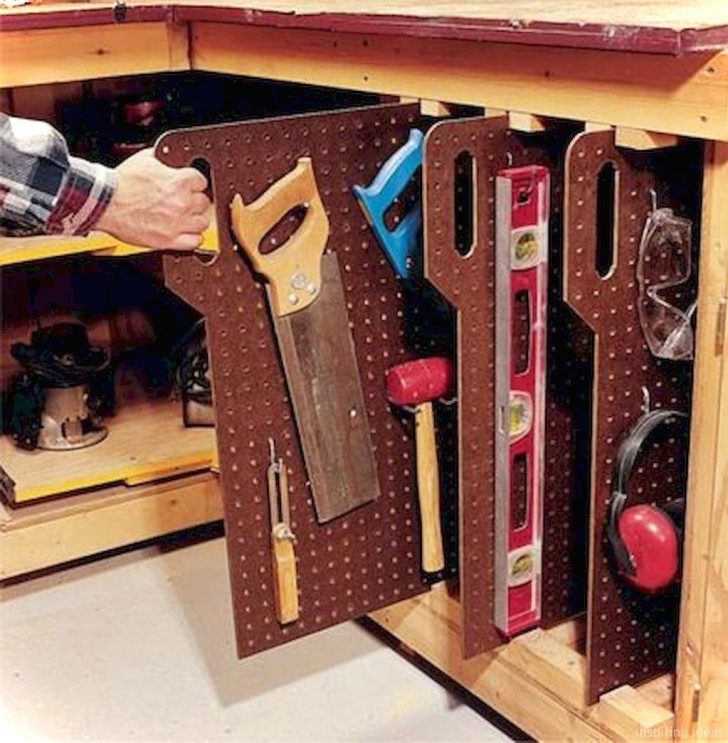 9. Acquire a work table (but only if you have a lot of space)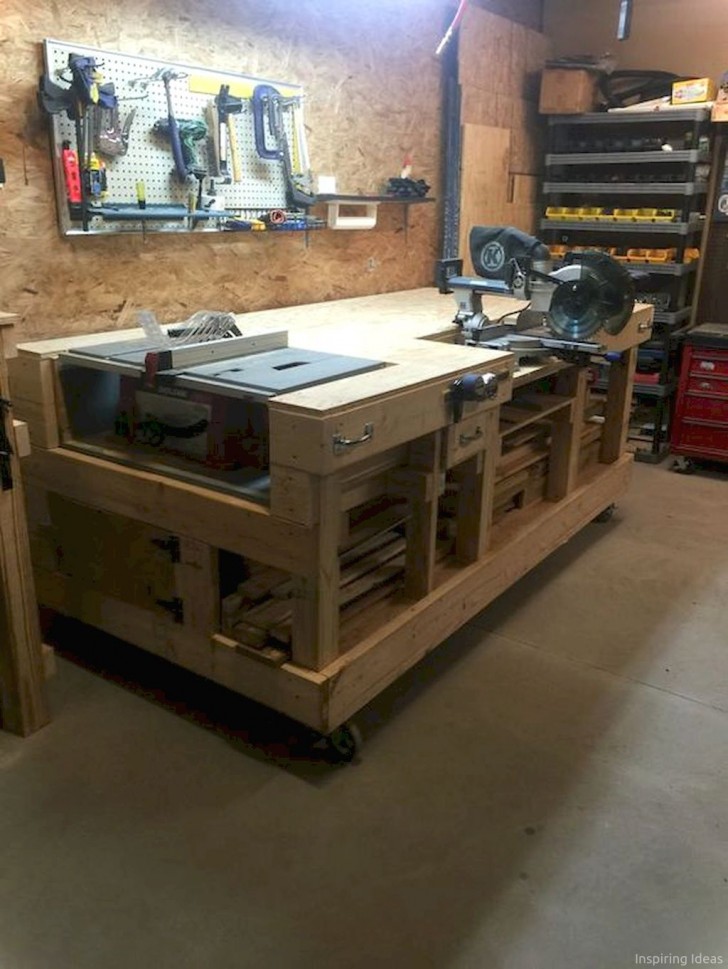 Advertisement
10. Catalog and store small objects, such as batteries, in convenient transparent containers.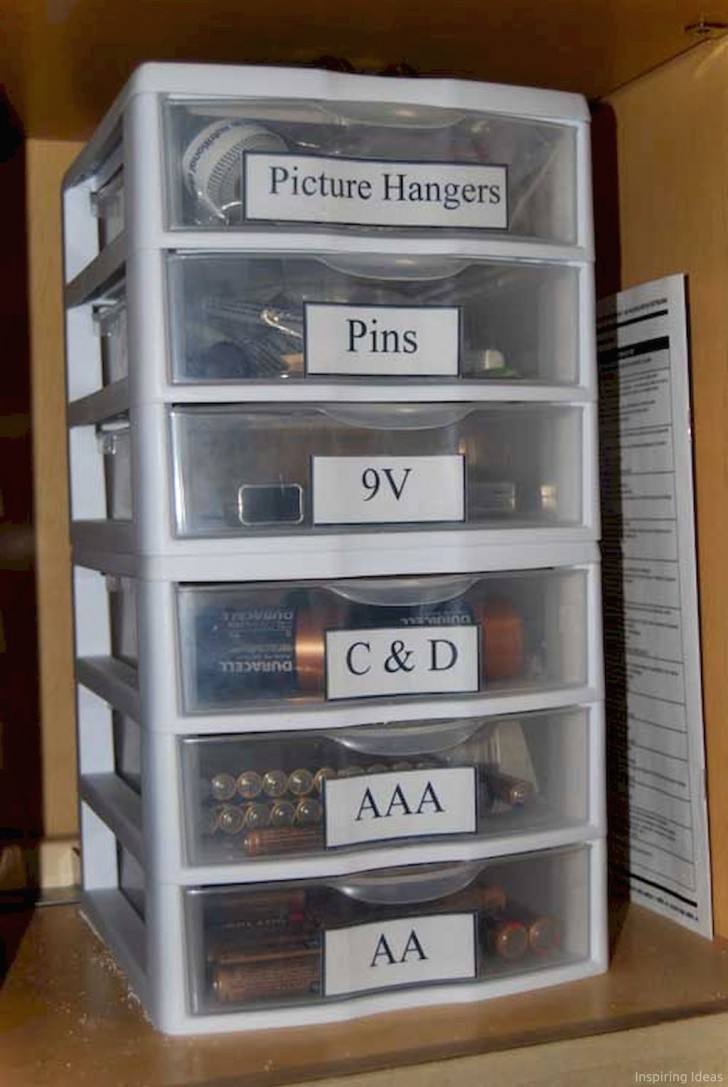 12. Disassemble cumbersome machines, like a grass-cutter, in order to enjoy more space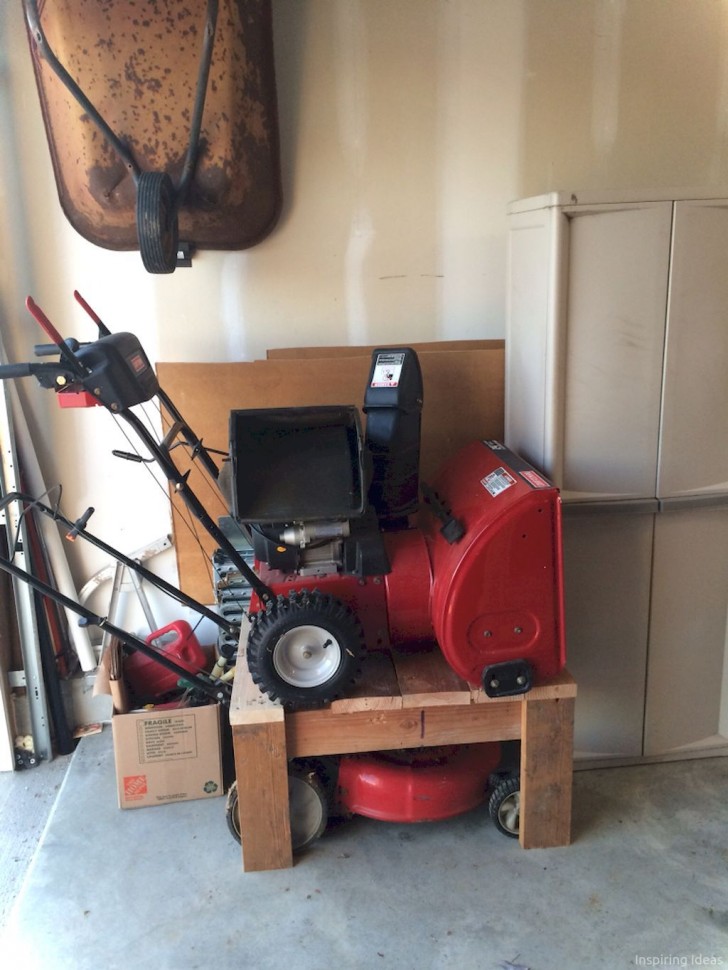 13. Create raised shelves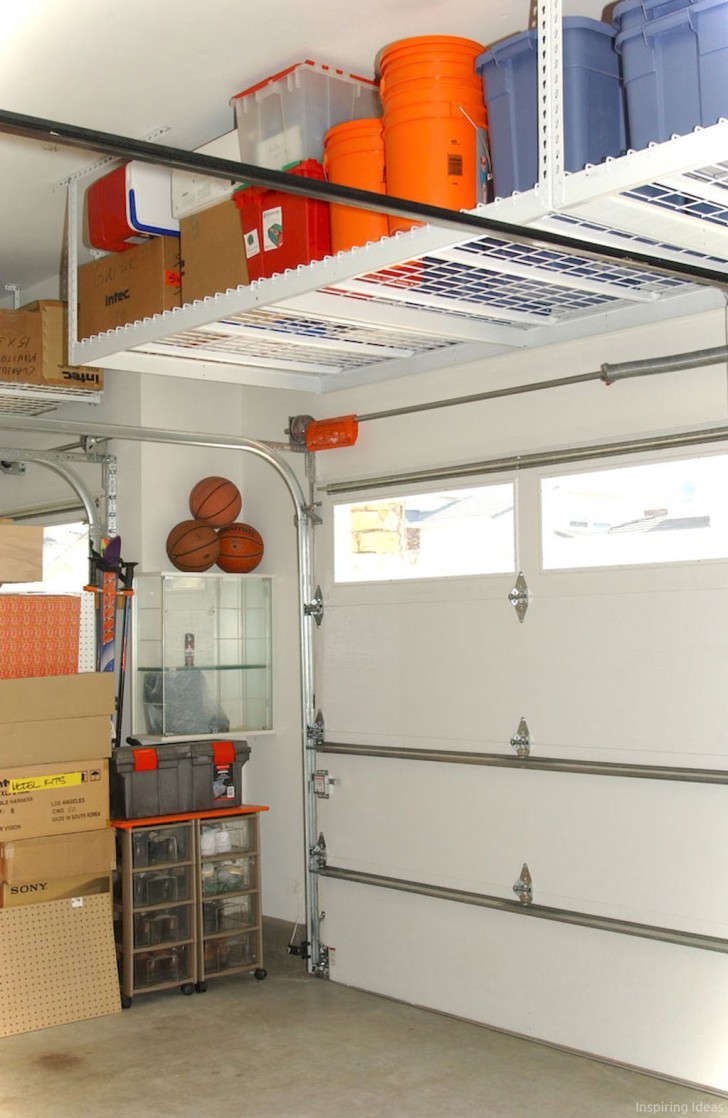 14. Build mini work stations
15. Store in small glass jars any tiny objects that could otherwise be lost, such as nails and screws.
16. Gather up particular objects, such as fishing rods, and hang them from the ceiling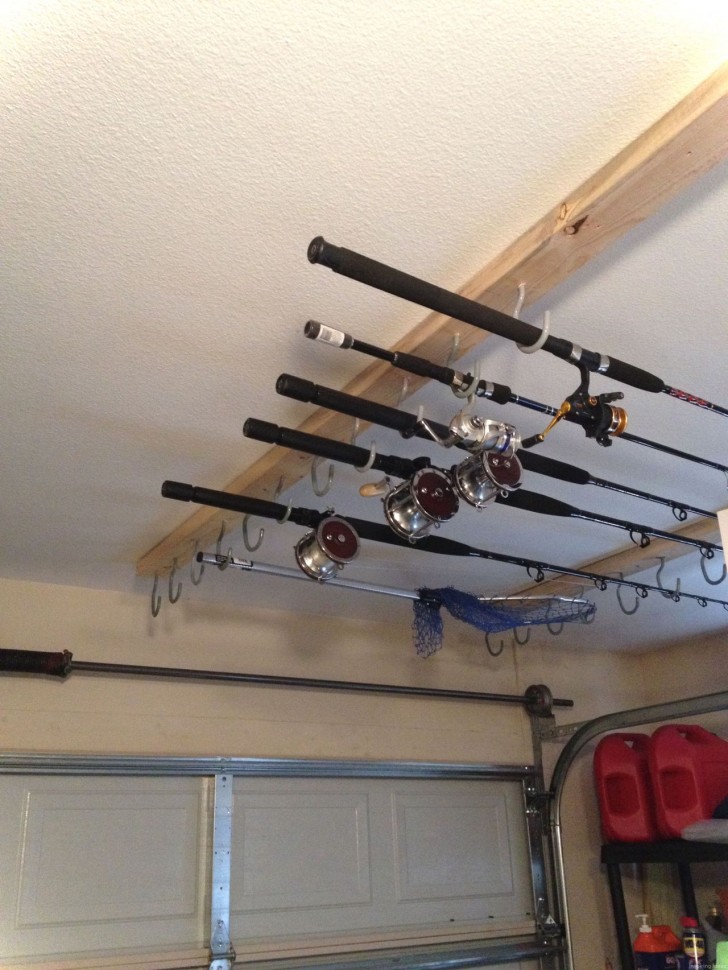 17. Assemble open book shelves to store everything you need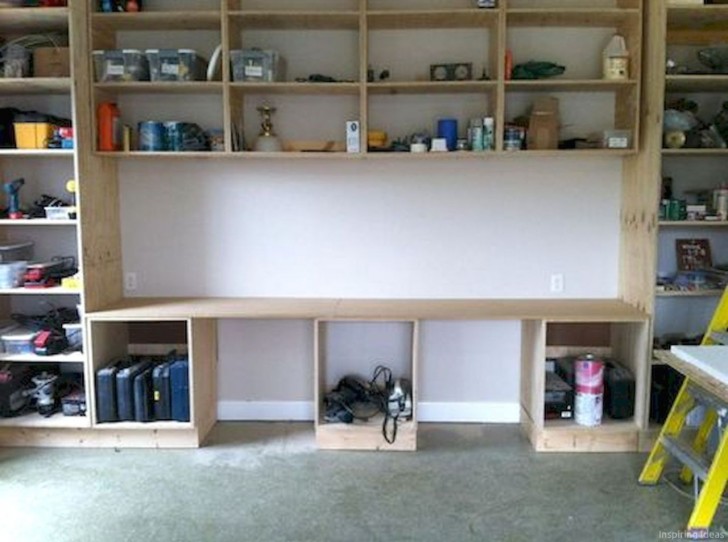 18. Organize small objects in plastic bottles by ... upcycling!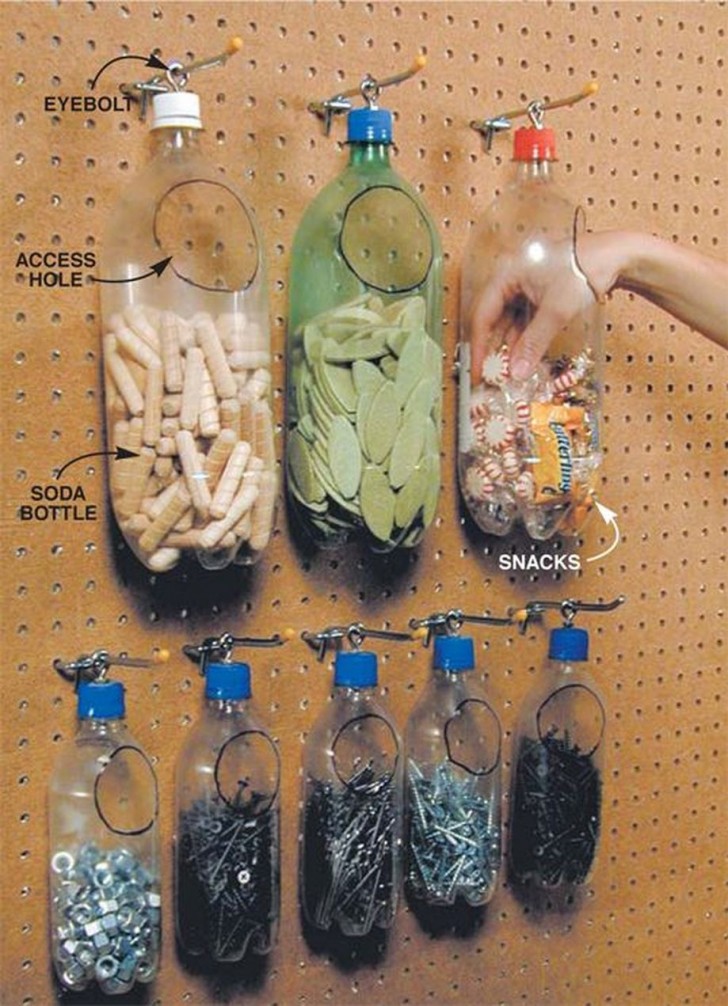 19. A simple wooden hammer rack to keep all your hammers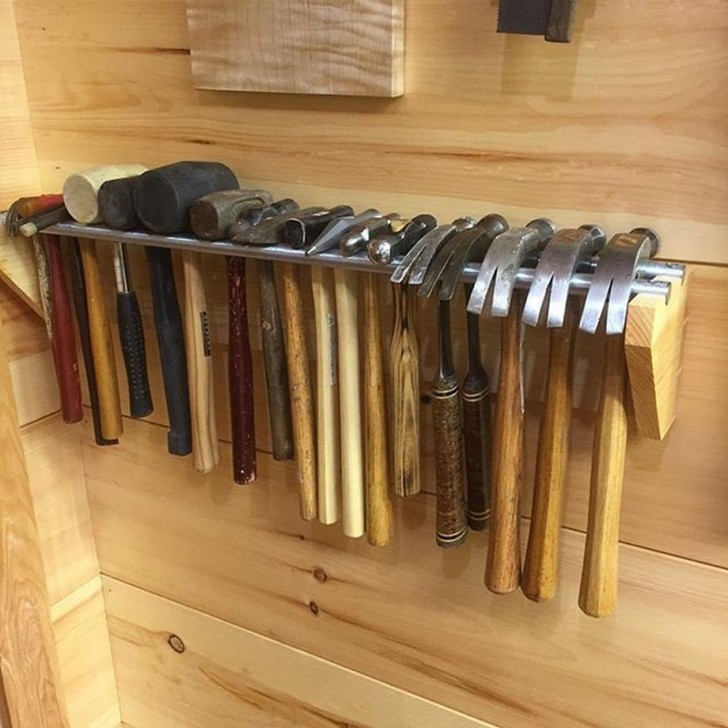 20. Or pliers!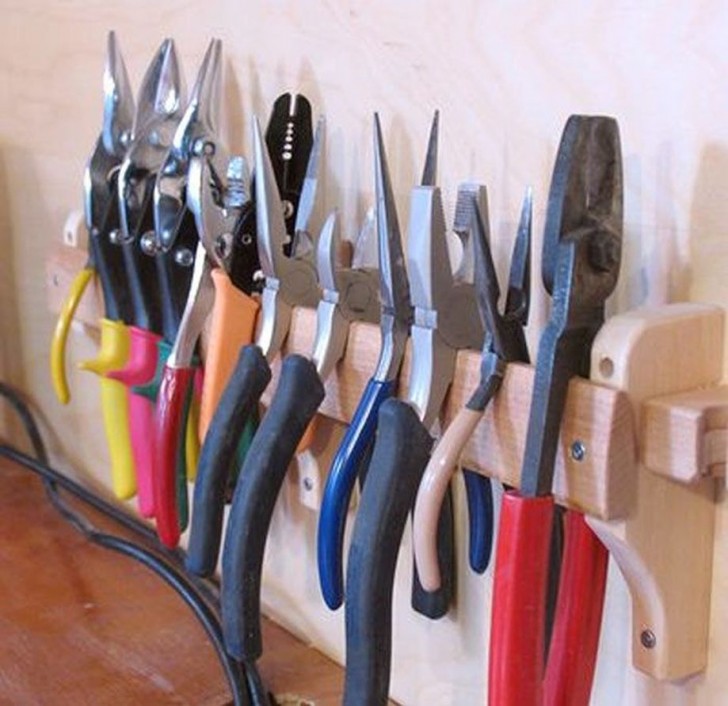 21. And finally, a very aesthetic and cool looking idea for storing wrenches, bolts, and washers ...