These 25 images show that there is no limit to genius (and madness)
Walking down the street we can see just about anything, and that means literally anything!
We often find examples of high-level engineering that dazzle us due to the genius with which they were designed, or we are confronted with more or less obvious problems that arouse our interest. 
But we are sure that rarely, just by walking down the street on a normal day, can you find "works of art" as particular and brilliant as those that we are about to show you.
Let's just say that the need and the desire to fix things can play some bad jokes on us!
1. How to fix a "small" hole in the road!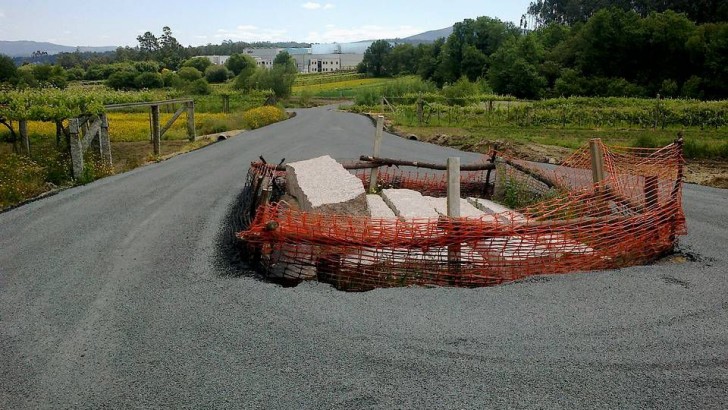 2. A do-it-yourself slide
3. When the washing machine drum is used for other purposes
4. A surveillance system that is one of a kind ...
5. When the pole could fall at any moment ...
6. An "animated" garden
8. Inclined wall? Well, why not tilt the lamp too?!
9. An outdoor ashtray
10. An oven hood and a mail box. What is the connection? It is a complete mystery ...
11. The need for road signs makes this possible
13. If you are worried that the intercom can get wet or ruined, here is the solution!
14. A "practical" clothes rack dryer ... maybe also a little dangerous
15. A scarecrow that does not only frighten the sparrows!
16. A rainwater downpipe that does not want to throw away anything!
18. A very particular barbecue grill ...
19. Something is wrong here!
20. A do-it-yourself mailbox
21. And here we have padded benches
22. A quirky outdoor flower pot
23. How to relax in a canoe
24. What are those colored rectangles? Different highway signs that have been cut into pieces!
25. And finally ... another ashtray, but this time much more ingenious!