12 ideas to make your food much tastier ... With a minimum of effort!
A sweet snack with frozen bananas covered with white chocolate and colored sugar sprinkles! We are already licking our lips! 😜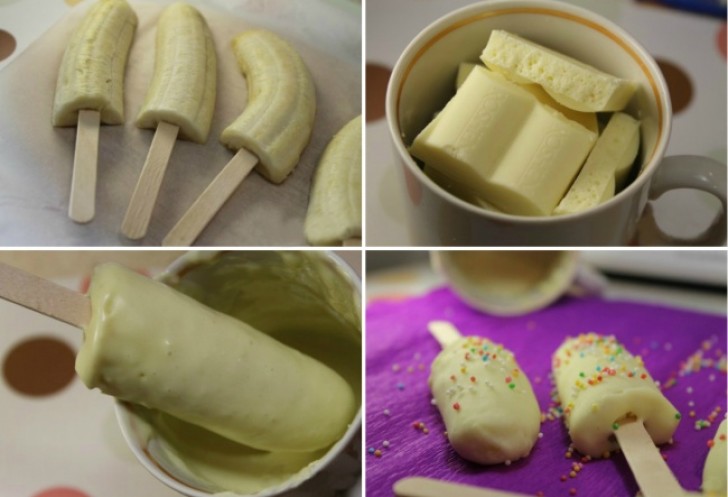 Give your summer drinks a tasty boost with frozen coffee cubes!
The tastiest stuffed sandwich you've ever seen! Use a bread bowl (a bun) as the base, cheese shavings, and an egg, all to be baked in aluminum foil for a few minutes!
Stuffed würstel in the shape of a heart --- TOO easy!
How about a bowl made of chocolate to serve some sweet strawberries?
Baked apples stuffed with jam and topped with a puff pastry lid --- both beautiful and delicious!
Potato boats (already cooked) stuffed with eggs and cheese! A different and VERY tasty dish!
Making croissants is easy, with this technique!
Jell-O wedges? Look at this picture and you will immediately want to try and make them yourself!
The trick to making a soft cake with a zebra pattern is just to alternate the two cake batters when you pour them into the cake pan!
Here is how a würstel and puff pastry checkerboard is made! Ready to serve an aperitif?
Finally, a delightful sweet that is also a work of ar --- mini-Jello cubes and condensed milk!
Here is the final result: