19 transformations of dogs before and after adoption that you will find hard to believe
Adopting a dog is a gesture of love and among the noblest actions that a human being can do. It is much more than taking a dog into your home and removing it from the streets or from a holding cage in an animal shelter.
It is giving yourself to another creature, opening one's heart and being sure to be repaid with the trust and sincerity of a new four-legged friend.
Life changes when an animal is adopted, but to be transformed is not only the life of the human being but also that of the dog itself and the change can be read in the animal's face. 
Here are 19 photos of dogs that are unrecognizable after adoption!
1. Piglet's fate was sealed --- but its current owners saved it just before being euthanized.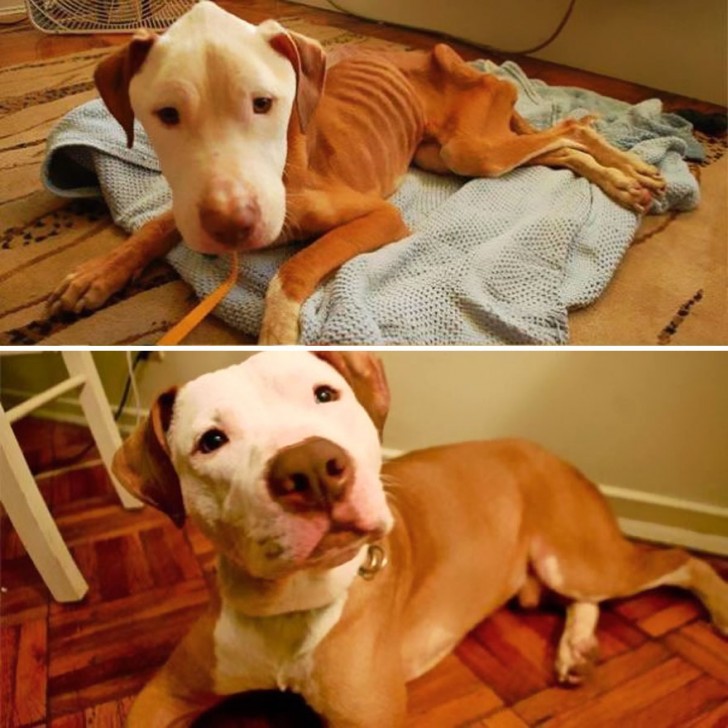 2. Cute and cuddly before being adopted, even more after adoption!
3. A shy dog with a bad past behind it finally emerged out of its shell!
4. This puppy was found abandoned in a park about to die but in just two years it has become a splendid healthy dog.
5. This smile conquers everyone!
6. Abandoned in Iran and now happy in the United States!
7. Happiness is contagious!
8. A week after adoption this dog was still jumping for joy ...
9. Friends inside ... and out!
10. From the trash to the sofa.
11. Now that wound has turned into a wink ---a wink and a smile at life!
12. It was enough to be welcomed in a warm and caring family to begin its transformation!
 13. Incredible! --- Just to think that this is the same dog!
14. After being adopted, his appetite returned.
15. Underneath all that hair, an adorable puppy was hiding!
16. From a stray mother to being the princess of the house.
17. What a difference in just two years!
18. Here's how you can reduce animal abandonment ...
19. Previously, timid and sorely distressed --- but now proud and grateful to those who saved his life.