A hen adopts abandoned puppies: under her wings they find comfort and love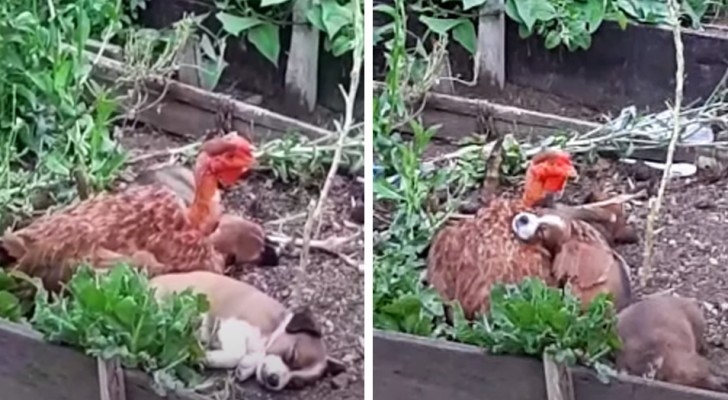 In the animal world, there are some species which seem to have innate maternal instincts, ready to emerge when needed. Some animals, in fact, really seem to have been born with this predisposition and they can't wait to put it into play. The same thing can be said about humans - some people don't seem the least bit interesting to their children or their care, while others would do anything to become parents. Speaking of maternal instinct, on a farm in Vale do Paraíso, Brazil, a farmer wanted to share a video of the incredible scene in which one of her chickens takes care of some puppies.
Advertisement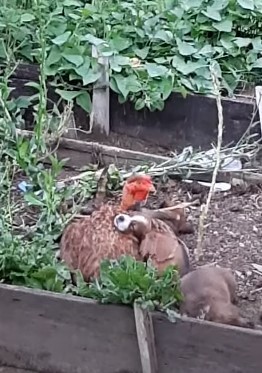 The puppies were abandoned by their mother, who is described by the Brazilian farmer as "not interested" in taking care of her puppies. And one of the hens on the farm has taken care of the puppies and acts as a surrogate mother! Mother-hen is extremely protective with the pups, which fully recognize her as their mother. As the woman states in the video, you can't even get close to the puppies without being caught and pecked by the hen. The affection between the two different species is clearly reciprocated and underlines how incredible nature is most of the time. The puppy resting quietly under the mother hen's wing is perhaps one of the sweetest and most moving things we have seen in recent times.