Put meatballs and potatoes in a baking dish and when they finish cooking you will be licking your lips!
The problem of not knowing what to cook for dinner is not actually real. The fact is that very often you are not able to make use of the ingredients that you already have available.
Today we are going to show you that something easy and very tasty can be obtained with some basic ingredients, which probably many of you will already have in the kitchen --- namely, ground meat and potatoes.
A word of advice? Start to preheat the oven right now because after reading this article you will not be able to resist making this dish!
Here's what you need to prepare this delicious meat and potato gratin: 
3 potatoes, boiled and peeled 
1 white onion 
2.2 lb (1 kg) of ground meat
parsley 
paprika 
grated mozzarella 
bechamel sauce 
salt and pepper
 1. Add chopped parsley, paprika, and onion to the ground meat. Mix and add a pinch of salt and pepper.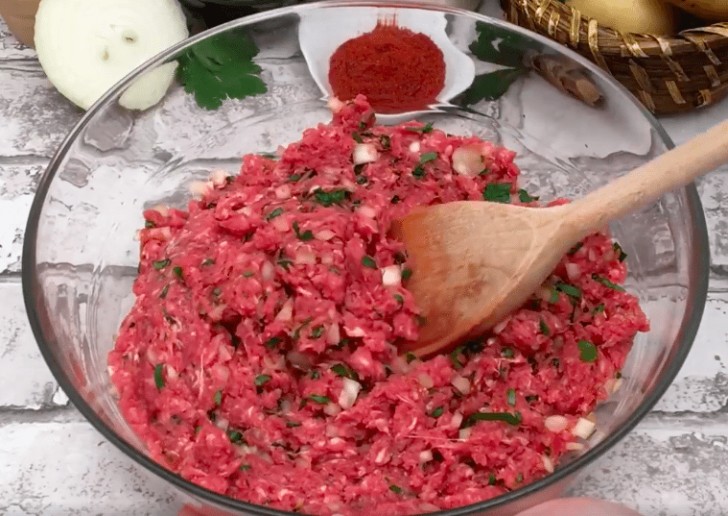 2. Boil the potatoes until they are lightly softened (you should be able to cut them into slices without breaking them). Next, let them cool then place them sliced ​on the bottom and sides of a baking dish.
 3. Shape meatballs to the size you prefer. However, for optimal cooking, the advice is not to make them too big or too small.
 4. Place the remaining potato slices between the meatballs to separate them.
 5. Pour the bechamel sauce on the meatballs and potatoes until they are almost completely covered. Finish with a layer of grated mozzarella and cook at 428°F (220°C) for about 45 minutes.
Voilà! The most delicious dinner, you could prepare with what you already have in your house, is served!