22 photos that will give you something to think about before you can understand the meaning!
A bench with a decidedly unusual shape.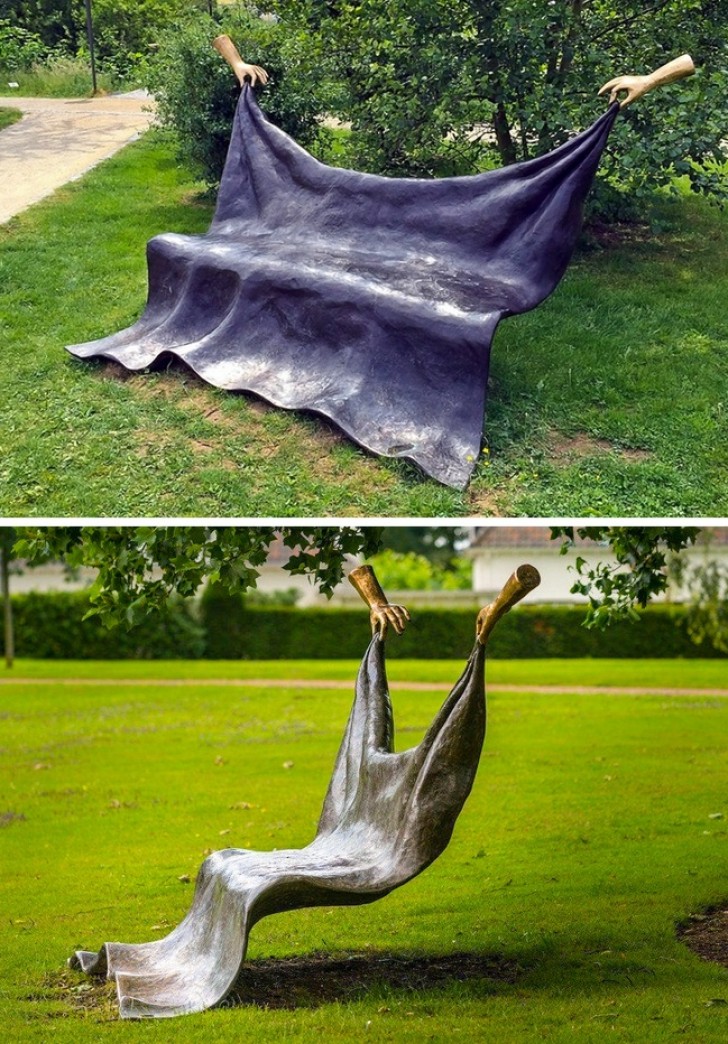 Is that a dinosaur on the back of that statue of a dog?
A radiator that is definitely out of the ordinary ...
Camouflage in progress!
A bench formed by a pile of books --- delightful!
The sign has warned you!
The street lamps of this city resemble Star Trek's Starship USS Enterprise.
This hematoma on his thumbnail resembles a bowl of steaming hot soup ...
An amazed coffee?!
This building seems to have an escape route for mice!
Wow, what a ... mustache!
The optical illusion created by the lights and the carpet ...
"I am watching you ..."
The advantages of having an RGB light ...
A ladybird that looks very angry, indeed!
This kitten is blind in one eye and for this reason in photos, he always resembles the Terminator.
Train running !
A magnificent rainbow inside the house.
Watermelon with a mustache.
Unsuccessful advertising.
A beautiful statue? No, indeed! It is a flesh and blood woman!