"But how old are they?": 18 people whose age we just can't figure out
1. Ok, so ... are you of age?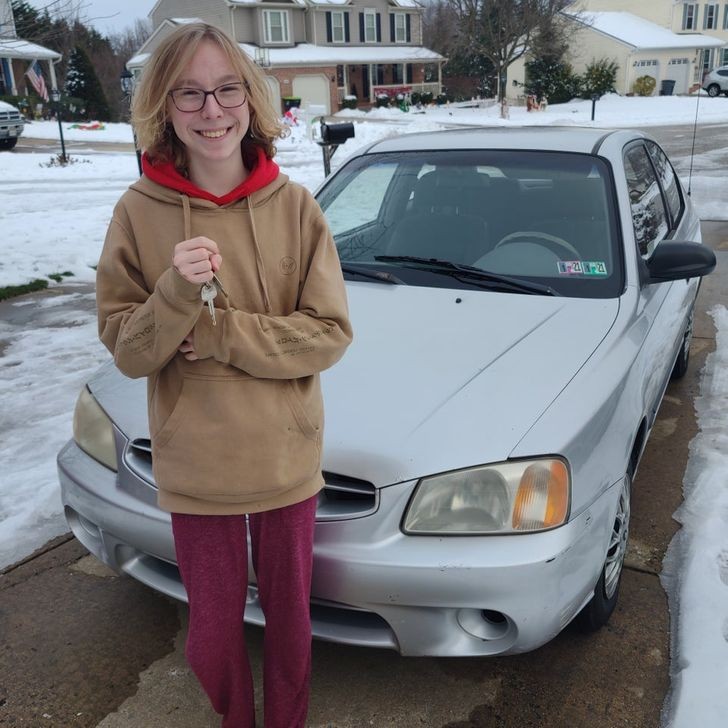 2. "The photo of a friend of mine when he was 10 years old"
3. This guy has just turned 29...
4. "Hi everyone, this is me. I'm 18 years old."
5. "A police officer from my city"
6. "This photo was taken about a week before my fourteenth birthday"
7. Are we sure she's old enough to get married?
8. She's celebrating her 50th birthday, but he looks much younger
9. This looks like the teachers' yearbook photo ...
10. Her face appears not to match her chronological age
11. Are we sure that those are real tattoos and not just drawn on with a pen?
12. Apparently he has 2 degrees and a master's
13. Is it a birthday or a retirement party?
14. This bodybuilder has the face of a 13-year-old boy
15. Mike Tyson when he was only 13 years old
16. Is he 7 or 57?
17. I was 12 in this family photo
18. A giant with the face of a child?