23 funny photos that show that animals are nothing but humans with skin covered with fur
The expression of all of us before drinking our first coffee on Monday morning.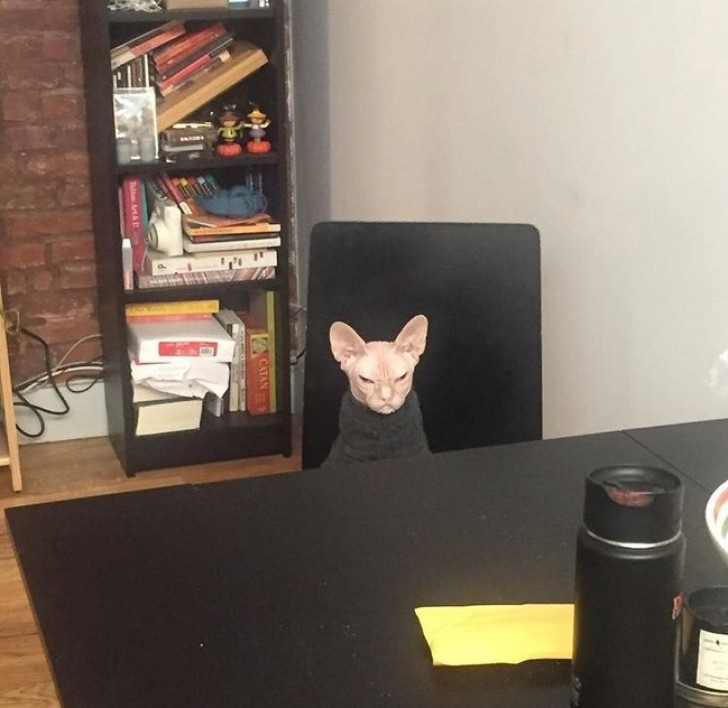 When you try to get someone's attention at all costs.
When you try to make your friends understand that the joke is not funny at all ...
Have you ever been stuck in traffic? The feeling you get is like this ...
When someone sits in your favorite place and this is what you imagine doing to them.
When you're both hungry, but you cannot agree on where to go.
A great idea for a start up! Paid feline psychiatric support!
When someone you do not know does not respect the boundaries of your personal space.
When you think about whether to lose weight or not.
When you reach your bus that was leaving in a miraculous way.
When you go to a party with your friend and you do not know anyone.
When you can rest at the end of a long week of work.
When you realize that the person you are talking to is an idiot.
When you have nothing better to do than squeeze yourself into the sleeve of a jacket.
When your neighbors turn on their music at full blast in the middle of the night.
When someone offends you, not knowing that you are a very sensitive person.
When you discover that you can do something rare and you want to show it to everyone.
When you realize you have made a bad choice.
When you decide to take a selfie lying down.
When you are dressed well and looking good ... and you know it!
When you come back from work and you can finally rest.
When you try to convince your parents with touching sweetness.
When you're on vacation and you take a picture in front of almost everything.