24 situations in which pure chance left people flabbergasted!
She posted this image on Snapchat and the guy finds her and answers!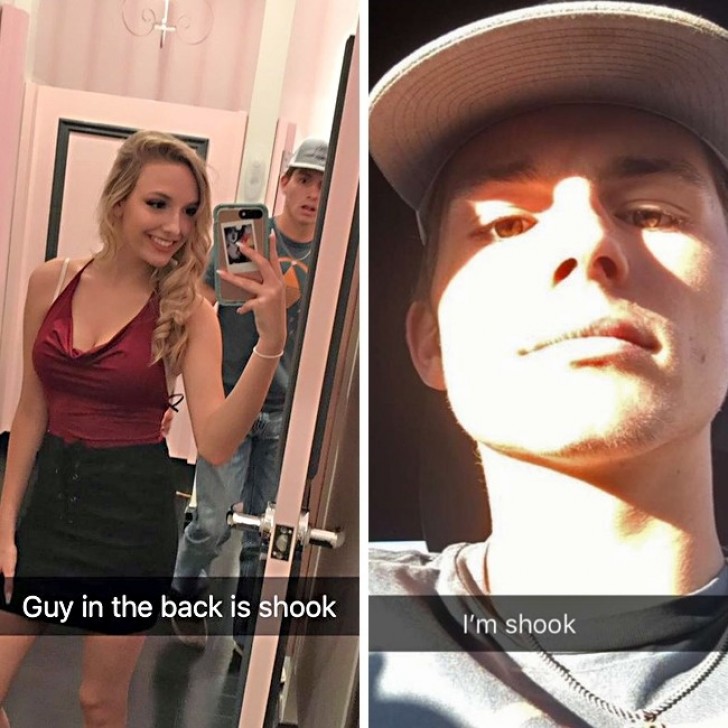 Not two but three doubles on the same subway car and intent on doing the same thing!
Two couples of strangers meet at a party and their outfits "force" them to take a picture!
A chicken-shaped nugget!
When the decorations for your daughter's birthday party match exactly --- the colors of your sweater.
Advanced levels of involuntary camouflage!
Not to mention this!
This cat is "wearing" a cat!
A Florida-shaped sheet of ice!
A casual and unforgettable meeting at the airport.
When the receipt number matches that of your debit card!
This security camera was installed in the WRONG point of the room.
Even if it was a desired effect ... Nice job!
He is definitely in the right place.
When chance turns into tenderness and there is nothing left to do but smile!
This sum total is hilarious!
Do you see quadruplets?
Perhaps it is even the same woman in the advertising!
Even if they were twin brothers ...
She writes her phone number on a baseball with the message --- Call me if you're a cute guy. Six years later she receives an SMS ...
Hey! Hi, little paw in my milk!
A single room for each of them!
At the same time, this girl received two text messages from two mutual friends who are dating ... ❤️