A couple befriends a man while on vacation, only to discover he's a criminal on the run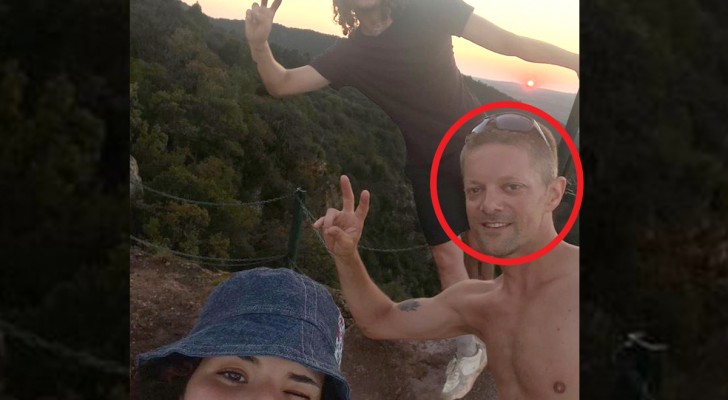 Advertisement
Holidays are the just reward for all those who have worked hard during the year: finally you can rest, switch off and dedicate yourself to doing what you love most. Many people take advantage of this time to travel, to discover new places and perhaps immerse themselves in a new culture.
These are experiences that broaden the mind and nourish the soul, as well as helping to make new friends. Just like in this story: a French couple hooked up with a Belgian man on holiday for a few days. It was too bad then, when the Belgian turned out not to be who he claimed to be.
via Newsrnd
Advertisement
Myriam and Yanis, 22 and 21, had decided to go on their vacation without fixed plans. Their idea was to have an adventure "on the road" and let themselves be "directed and guided" by the encounters they would have.
At some point, they met Victor, a lively and very sociable forty-year-old: after chatting with him, it turned out that he wanted to get a tattoo and Myriam is a tattoo artist by profession. So, the couple invited Victor to Montblanc, where they had a summer house.
But as the days went by, the dynamic Victor turned out to be more and more "intrusive": "We liked him, but he had started asking us to meet up every day, without exception: it was getting a bit suffocating", the couple stated.
Myriam tattooed Victor with a burning heart on his right arm. However, as soon as this first tattoo was finished, Victor wanted more: to get the word "freedom" tattooed on his collarbone...
Advertisement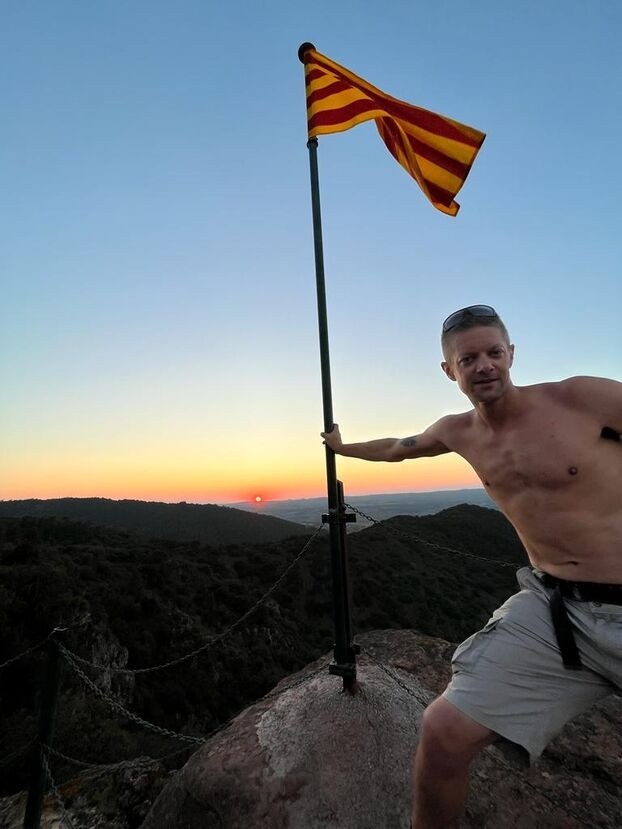 However, over time, Victor's "exuberant" behavior began to make the two vacationers suspicious. Additionally, the man had begun to "brag" about his life experiences: it turned out that he had supposedly been a firefighter, a teacher, a photographer, even a triathlon champion and that ... he had been in prison. At this point, the couple became alarmed.
"He told us that his children were very angry with him, to the point of not wanting to talk to him anymore. We thought that there must be a good reason why his children held such a grudge against him. He spoke a lot about his last girlfriends but never about the mother of his children," said Yanis. But there was more: Victor only paid for things in cash and it turned out that he had neither a telephone number nor an e-mail address. One day he confessed to the two that his real name was actually Adrien.
Yanis then decided to look Adrien up on Google: "Adrien R, Belgium, wanted." What he read took the couple's breath away: the man's full name was Adrien Romper, wanted for the murder of his wife and sentenced to 20 years in prison. It seemed that Romper had taken advantage of the couple to go into hiding...
While not speaking English very well, the couple, understandably panicked, managed to get in touch with 112, the European emergency number, and reported the fugitive. Promptly, Romper was repatriated and then arrested. "We have read the interviews with Romper's family. His children have declared that they are happy now that he has been captured, and so are we," Yanis said. What do you think of this creepy story?
Source:
Advertisement