30-year-old woman makes an appeal: "Help me track down my baby's father"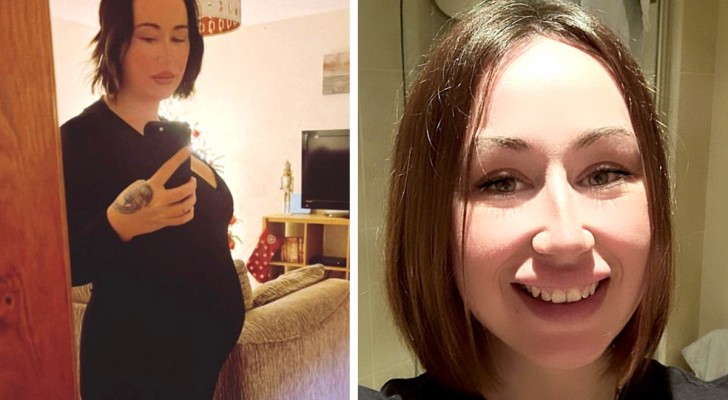 Advertisement
Going on vacation is definitely one way to get some fun and relaxation. Some people love to discover new places and traditions of course, but others simply want to have fun: going to discos, drinking and meeting new people. To each his own, of course.
The subject of this story is a 30-year-old woman who went on holiday to party. Only, things turned out very differently than what she had expected.
via Thesun
Advertisement
Sarah-Jayne Snow wanted to relax and party. So, she went on holiday with her sister to Tenerife, with the intention of having "a few cocktails". And one evening, after a skinfull, Sarah-Jayne hooked up with a guy she met at a club.
A 19-year-old young man - supposedly from Glasgow, Scotland - approached Sarah-Jayne at the club and struck up a conversation. He was also quite tipsy and so normal inhibitions were not in play. One thing led to another and the two ended up sleeping together. The next day, they parted as easily as they had met.
The problem, however, arose a few weeks after the holiday.
Sarah found out she was pregnant and is sure that the supposed father of her child is the stranger she met while on vacation! Sarah is quite happy with the idea of becoming a mother and she has chosen to keep the baby.
That said, Sarah wants to contact the man again: not because she is worried about raising a child alone or because she does not think she can cope financially. She simply wants to be able to tell her who his or her father is. To this end, Sarah turned to social media with the hope that the video appeal she published will help to find the man: "I can take care of my child by myself, but I don't want my baby not to know who he his or her dad is. All I want is for the father to be as involved they can be."
Sarah also added that she hopes her appeal will help find the future father because she doesn't want her child "to lose out on the love of two parents." We wish every success in her search. What do you think of this story?