18 photos of animals stuck in the most unthinkable places
"What are you doing standing there! Won't you hurry up, and give me a hand?!"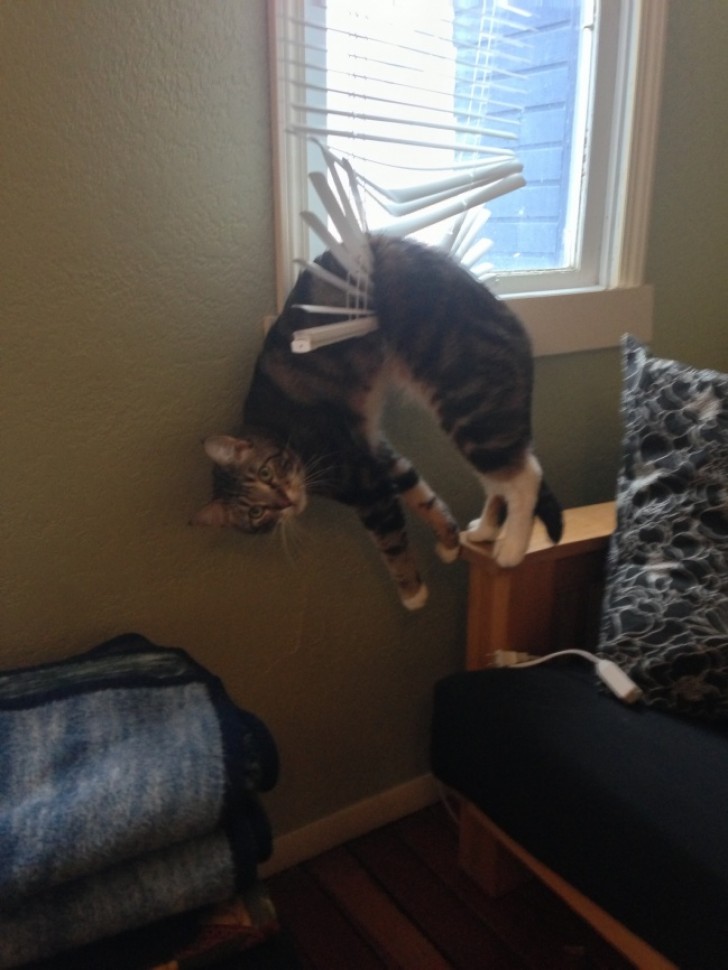 "I was thirsty so..."
"I was just tidying up your closet."
"I was sleeping so heavily that I broke through the pillow with my head."
"Very comfortable, this sock."
'Now I can be the one to decide when to close and open the gate."
"Don't ask me how I did it!"
"It seemed wider from the outside!"
"These hammocks are not very reliable."
"Yes, I put my head through the lid of the garbage can and now it is stuck on my chest, but that does not mean that it was me that rummaged in the trash!"
"I was trying on a dress."
"Get this thing off me!"
"In this way, I can take a rest anywhere!"
"What the heck do you have in mind?"
"Don't you remember? You took the special offer at the supermarket, that's why I'm in your shopping bag!"
"I told you to hang a different kind of curtain!"
"This is not exactly a comfortable position ..."
"The cat went through without any problems, but look what happened to me ..."