20 photos to which it is impossible to attribute a logical explanation
A monstrous pineapple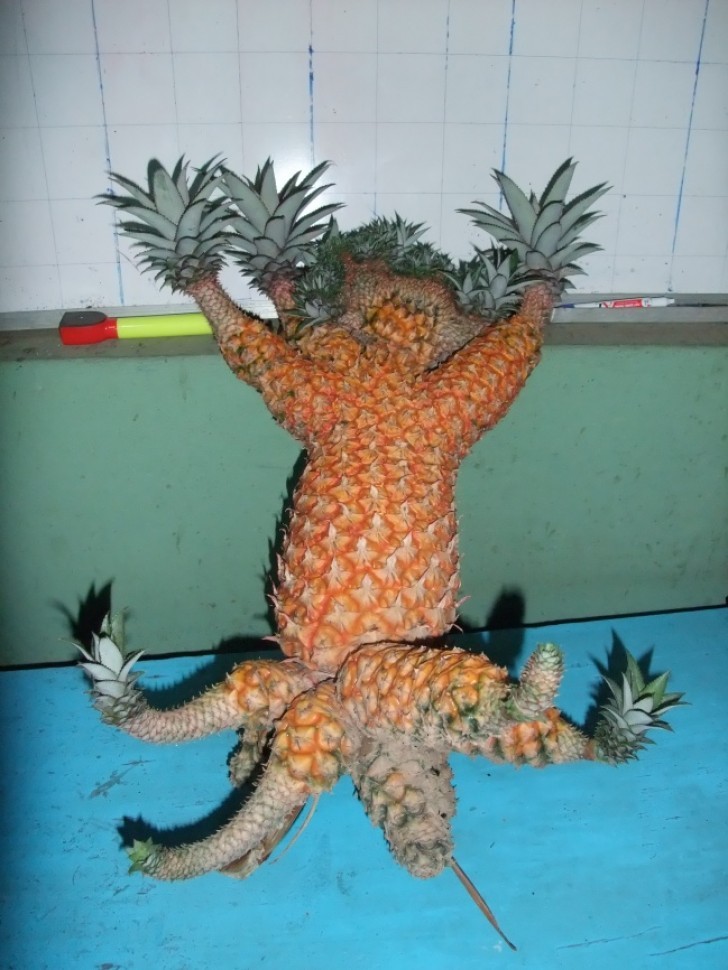 An accident, but ... there were two of them driving! Really?!
When the reality of facts is not enough!
Now, the question is .... why ?!
A group of frogs that sends a chill down your spine ...
A double catch!
A tanned dog? ... but it's a shame about the tan lines left by the harness collar!
And instead here is someone who will never get a tan if they keep this up!
They never throw away their car deodorizer!? But why?
Just taking a walk like so many other people do ...
A simply absurd car model ...
A small and unusual knight
Talk about literally ... climbing the walls!
A really disturbing and spooky McDonald's
A bus stop shelter populated by spirits!
Agreed ... that the grass can grow almost anywhere, but this is too much!
Coca-cola ... frozen!
Putting up Christmas decorations ... way up!
A selfie ... with a selfie stick!?
And here's the "queen" of all photos! Whoever is able to decipher the intrinsic meaning of this photo is, in our opinion, a genius!