22 photos of pet animals that have no intention of remaining outside of the house
"Don't you see how sorry I am? I swear that if you let me in, I will let you give me a bath!"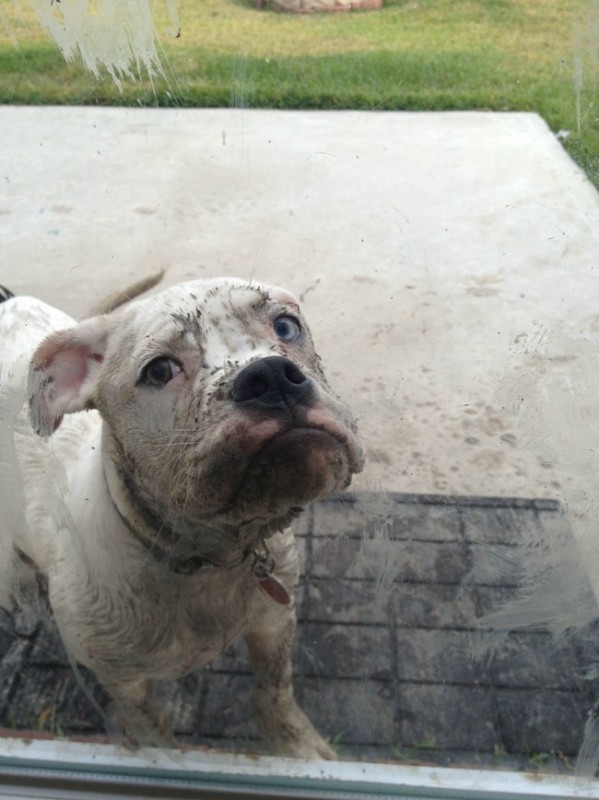 They say humans like gifts ... Let's try this one!
"I'm not joking, with you master ... Open this window, now!"
"Mamma, I am so mortified, please let me come back in!"
"You know my nose will not become unstuck from this glass window, right?"
"Knock Knock! Don't you feel any tenderness for me?"
"My dear family, you cannot do this to me ...I know you are all in there eating meat!"
"What am I being charged with?"
"You have no intentions of making me stay out here for much longer, right?!"
"Maybe by doing this, they will laugh and forgive and forget? ...."
"Mamma, help! Someone is chasing me! Let me come back in and I promise I'll never steal your salmon again!"
"You have put a bib on me, does it mean that there is room for me inside the house, too?"
"Me? I have always been a very polite dog!"
"Now, how do these doors open?!?"
"If I just sit here in front of the window, this will touch their hearts ... for sure!"
"The cat "yes" but for me..."No!" This is clearly discrimination, right?
"But who told you that raccoons make a big mess and cause a lot of trouble?"
"Open the window or I will hang from all the curtains in the house!"
"Wouldn't it be easier if you just let me in?"
"Come on ... are you still angry?"
"We are two very friendly and quiet animals ... Don't you see?"
"It is time to make my strategic move! I will start to wail and bark and make so much noise that they will let me enter so as not to disturb the neighbors!"