18 ingenious inventions that will make life easier for new parents
1. A pacifier that also measures a baby's temperature.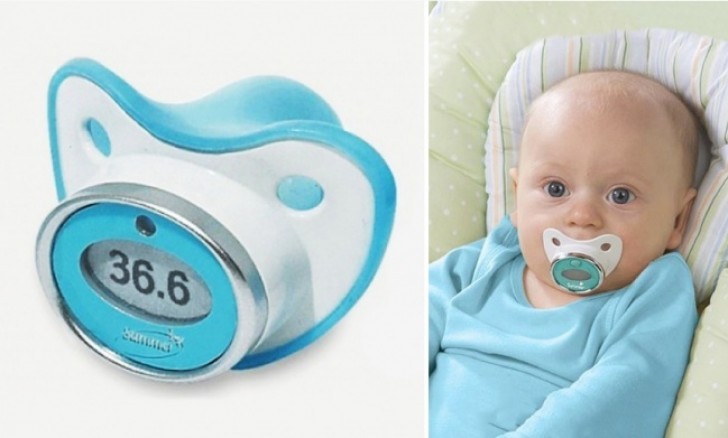 2. A container with a spoon for an easier way to feed your baby!
3. A soft cushioned-bathtub that fits in your sink!
4. A baby bed extension that is a practical crib which can be easily mounted on one side of the parents' bed.
5. A personal portable ultrasound device that plugs into smartphones and tablets.
6. When this pacifier is falling, it automatically closes itself!
7. A hoodie baby carrier that keeps both baby and mom warm on chilly days!
8. A colorful medicine-dispensing sippy cup that hides the medicine!
9. A fun and practical shower head for young children!
10. A colored and portable urinal makes potty training easier and more bearable!
11. A stroller bicycle for carrying twin babies!
12. A padded bath caddy so that your knees do not get sore while giving your baby a bath.
13. A clever velcro "bottle holder" accessory that attaches to a car seat.
14. A heat-deflecting cover that prevents a baby stroller from getting hot in the car.
15. A diaper holder that can be hung on a cradle or a cot.
16. A child-sized tent for outdoors or indoors!
17. A baby monitor which connects to your smartphone.
18. And finally ... A portable and very comfortable hammock-crib for use on airplanes.