This dad shows how he gets his infant son to stop crying in just 18 seconds
Advertisement
New parents are usually united by a recurring challenge that occurs especially in the first period of growth of their children: the hysterical crying that can break out suddenly, and at any time of the day or night. Babies cry and it is normal, but the sound of their screams is more than a torture for mothers and fathers who would like to see their babies always being calm and quiet. On TikTok, a dad shared a super simple technique with which he can calm his baby down within 18 seconds. You got it right, - in less than half a minute, the baby calms down and stops crying. Magic? No, not really, and let's see why...
Advertisement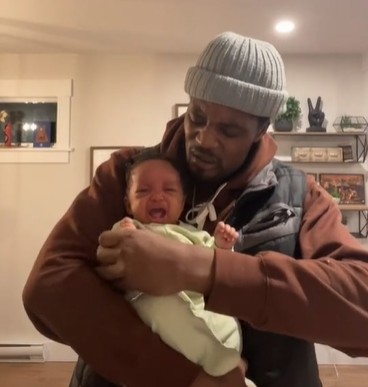 It is inevitable that a baby will cry. In the first months of life it is through crying that the little ones communicate some of their needs: hunger, thirst, discomfort due to a dirty diaper, tiredness, etc. easily remedied once the source of the child's discomfort has been discovered. But what can be done in all those cases where apparently there is nothing obvious that is disturbing them? Once you have made sure your baby is not crying for health reasons (like a tummy ache), some techniques may be useful to calm the baby down "instantly". In the long run, the crying of a child can be truly heartbreaking for parents to hear and, above all, no entirely good for the child either.
Jonathan, who goes by the name "Tuque Daddy" on TikTok, showed how he calms his 2-month-old son down with a few simple moves. First of all, he makes the baby cross his arms, as in a hug, and keeps a hand on the arms; with the other, he cradles his son, holding him from under the diaper.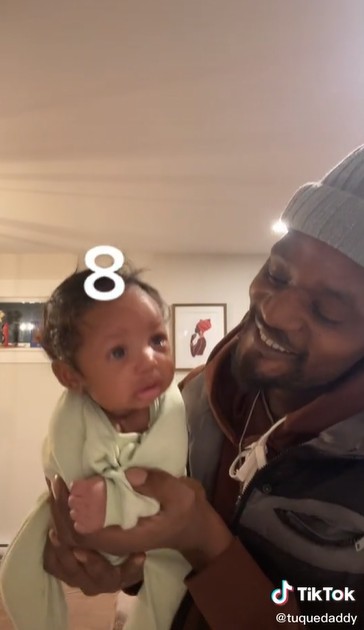 In the video it is clearly seen how the child immediately calms down once his father reassures and holds him in this way. In less than 18 seconds, the baby is no longer crying and this is a great relief for both himself and his father!
You can try to calm your child or grandchild with these simple moves and see if it works. Let us know what happens and if it works for you or not!