Mother lets her 6-year-old son take her out to dinner: "I want to educate him on how to treat a woman"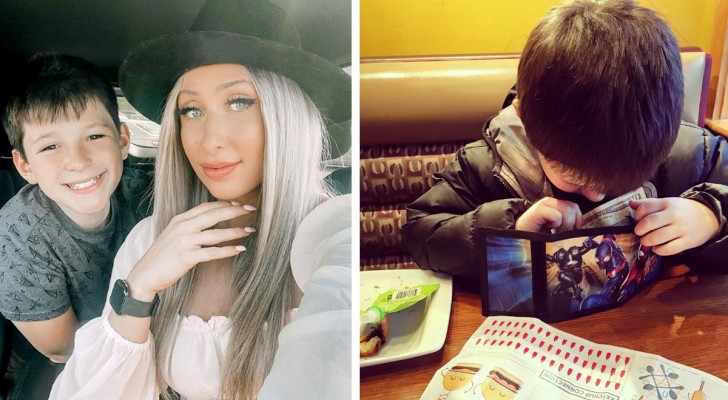 Advertisement
Being a parent is a tough job: not only must one provide for one's children, but one must also give them a proper education - both cultural and "personal".
This is a huge responsibility: after all, it's thanks to the teachings imparted by parents as to how their children will perform in the world. There are various methods and opinions on how best to raise a child, and the method adopted by the mother who is the subject of this story, is certainly unique. Let's check out what she does:
via abcnews.go.com
Advertisement
Nikkole Paulun is a mother of two children, and she has had many negative experiences with men.
As a result, Nikkole decided to educate her son, from a young age, to always be respectful towards females: for example, she taught him not to use any type of electronic device at the table because it is not polite.
And what else did this mother teach her son? Nikkole decided to show her son how to behave around women, to be a "proper gentleman". But how did she do this?
Advertisement
Once a month, Nikkole has her son (currently 6 years old) take her out to dinner and, just like if they were on a date, her son takes care of settling the bill and dealing with the waiters!
"It's never too early to teach your child how to respect others," Nikkole said. She continued: "I taught my son to open doors for me, pull out my chair at the table, talk about his day, and ask about mine. I make him pay the bill with the money he has earned by doing housework. In this way, I am teaching him not only the value of money, but also how to treat a woman and how to take her on a nice date: this is how you show love and respect towards the woman you love."
What do you think about Nikkole's teaching methods and philosophy?
Advertisement