Potatoes, Parmesan cheese, and Garlic! How to make a classic dish that is so good it will have you smacking your lips!
Advertisement
Having a sack of potatoes in the house means that there is potentially an immense number of recipes that can be prepared!
In fact, potatoes can be boiled, baked in the oven, fried or simply cooked in a pan or skillet.
Without a doubt, potatoes can be used in countless recipes and they will always give a guaranteed successful result!
Today we would like to propose a modification of classic baked potatoes, in particular, by combining them with mouthwatering seasoning!
Advertisement
Just combine these three ingredients --- garlic, Parmesan cheese, and potatoes, it will be a success!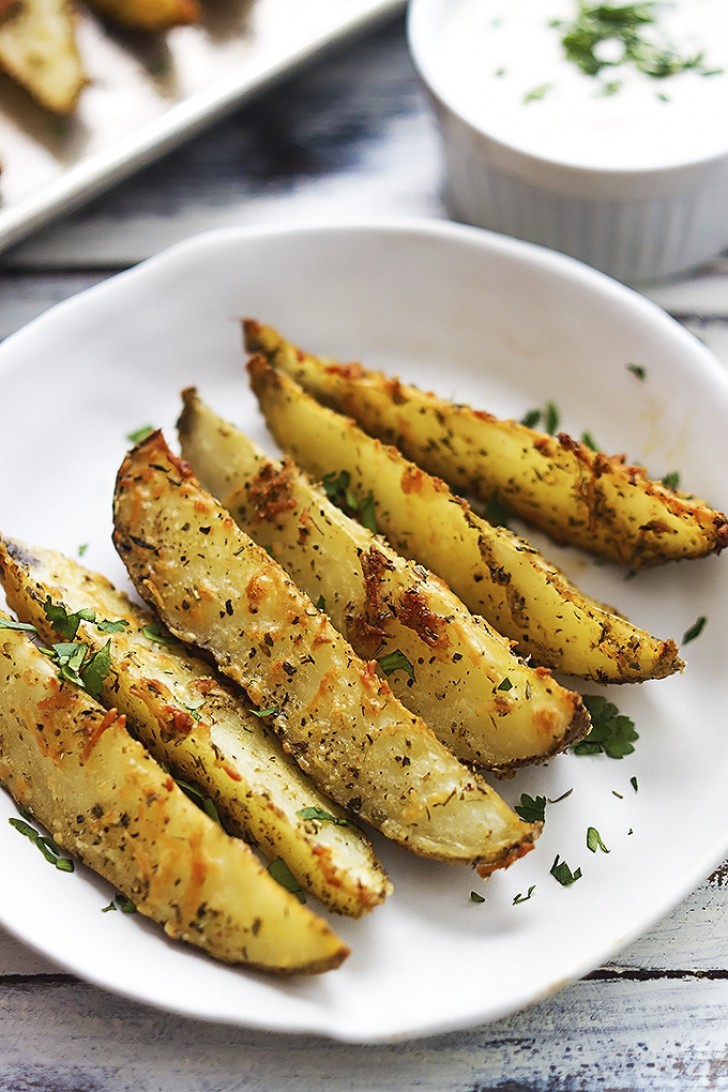 Ingredients:
3 or 4 potatoes cut into large slices;
4 teaspoons of olive oil;
2 teaspoons of salt;
2 teaspoons of garlic powder;
1/2 cup grated Parmesan cheese.
Advertisement
Preparation procedure: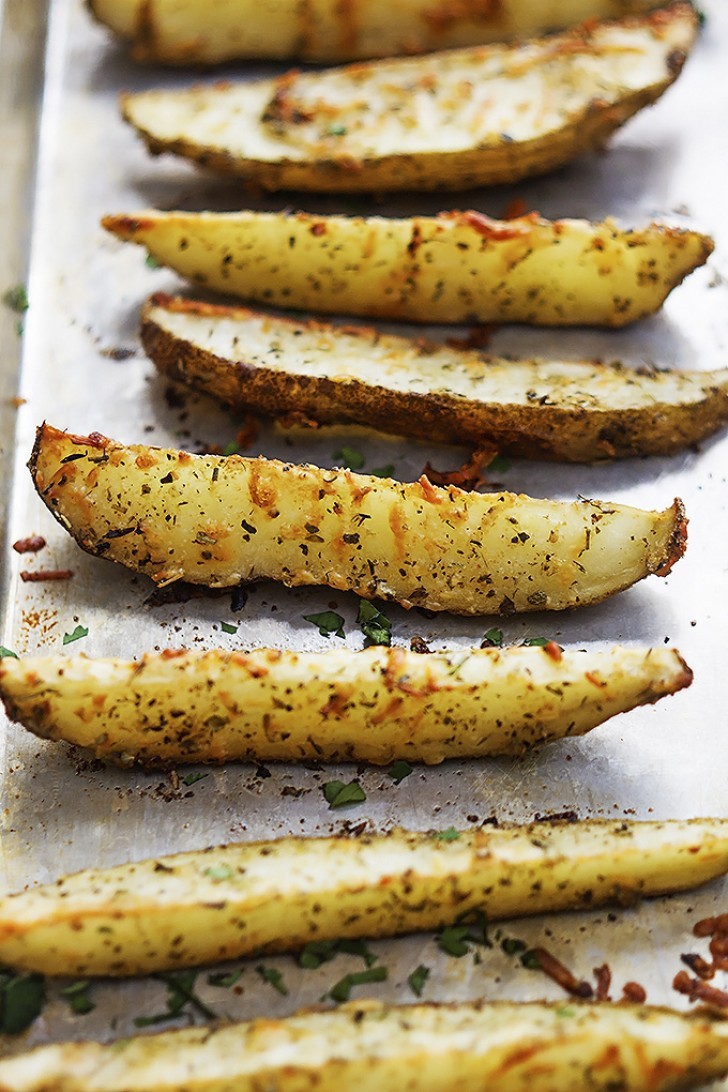 1. Turn on the oven and allow it to reach the temperature of 200°C (480°F). In the meantime, grease a baking pan with olive oil and put it aside.
2. Cut the potatoes into crescent-shaped slices and put them in a bowl with olive oil, parmesan cheese, salt, and garlic powder.
3. Place the sliced potatoes in the greased baking pan, well separated from each other and with the peel facing down. Cook for 25 to 30 minutes or until the potatoes are golden.
In this way, these potatoes will have an irresistible taste! You can serve these delicious potatoes with your favorite sauce to your family and friends and watch them disappear in minutes!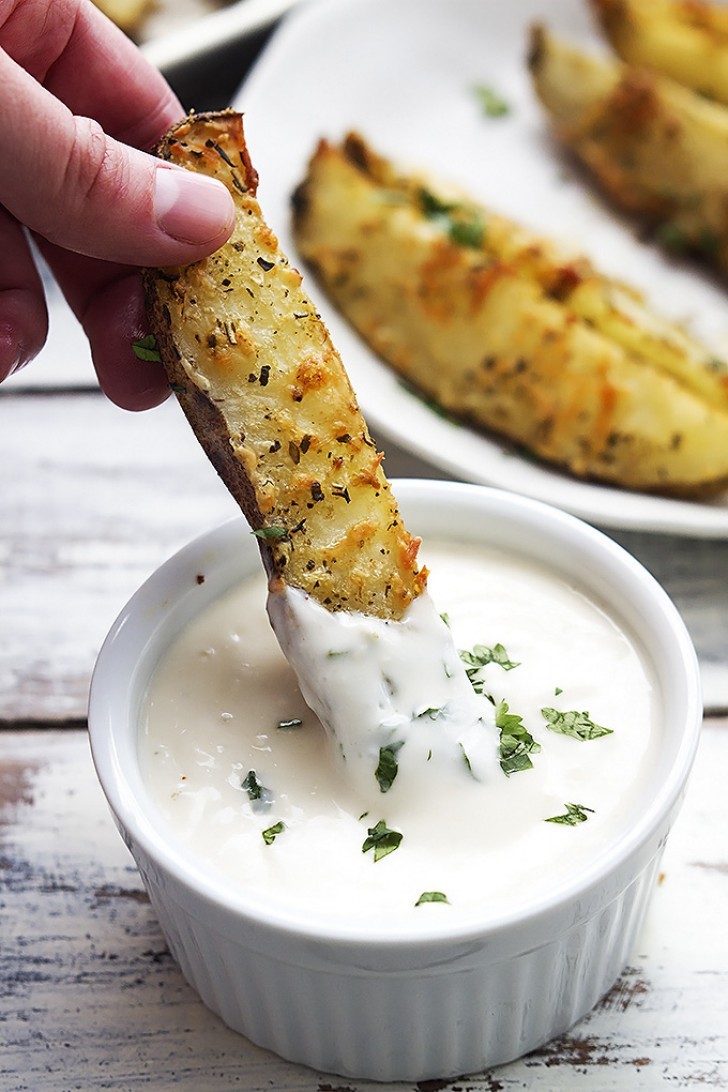 Advertisement