DIY project to create wall sculptures!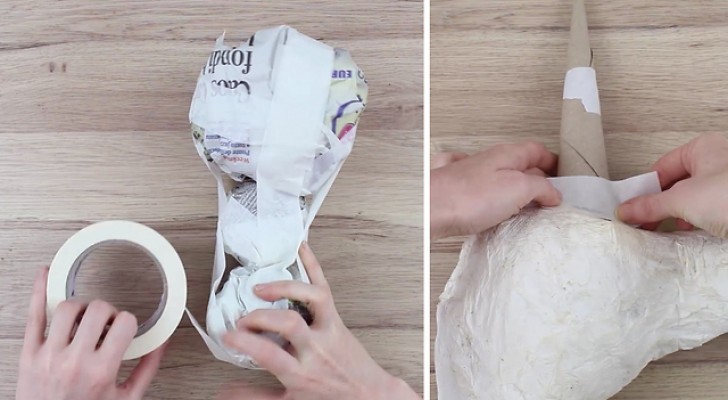 Advertisement
With this tutorial, we show you how to create a beautiful wall sculpture that will be especially loved by children.
The base is created with sheets of newspaper held together with tape to get the initial shape, to which ears and a unicorn horn are added.
Subsequently, "cook" some glue which is prepared by mixing one part flour with four parts water and boiling it to make a liquid starch glue. This mixture, together with kitchen paper towels creates the outer layer of the artwork.
Finally, old magazines or book pages are used to provide the final layer and cover for your unicorn wall sculpture. Voila!
Advertisement