From anonymous t-shirts to trendy tops! Here are some great ideas to breathe new life into your wardrobe!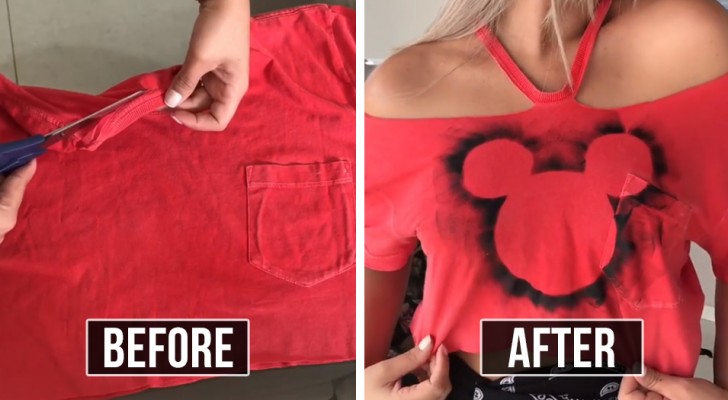 Advertisement
From Monday to Friday, Bruna Ketlin works as a teacher in a primary school in Brazil, but on weekends she dedicates herself to a passion that she has had since she was a little girl which has quickly led to her having a large number of followers on Instagram.
Her passion is modifying ordinary t-shirts and giving them new life by converting them into clothing that is more fashionable, more youthful, and more ... Stylish!
Her tips are all the rage and are so simple to put into practice that you will surely find one that is interesting and just what you need for those forgotten t-shirts in your closet!
Advertisement
" My secret? Do not imitate other people, just be guided by your own creativity!"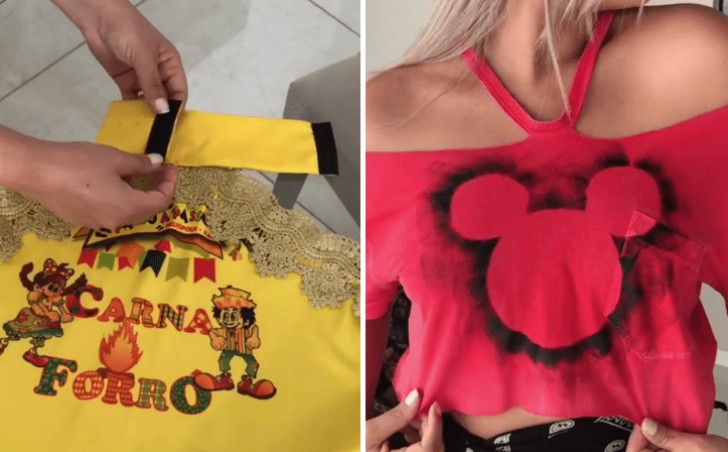 I started this adventure as an Instablogger in August 2017 with the intent to teach people how to give new life to their clothes, something that I used to do as a child when I was playing with dolls", explains Brown.
Consequently, thanks to an original mix of fantasy and humility, Bruna manages to show the world her beautiful creations and simultaneously obtain approval for her efforts!
Advertisement
Here are some of her most popular and original creations! From an anonymous t-shirt to a sleeveless top.
Here she uses a floral design for an elastic top that is perfect for the summer!
Take a look at how this t-shirt looked before Bruna transformed it and the final result that she was able to obtain with a few easy adjustments ...
Advertisement
We conclude with what is truly a masterpiece of creativity! Here's how to turn a grey blouse into something really nice to wear!
Don't miss her other creations: Instagram