How to make with your own hands a small and economical wood-burning oven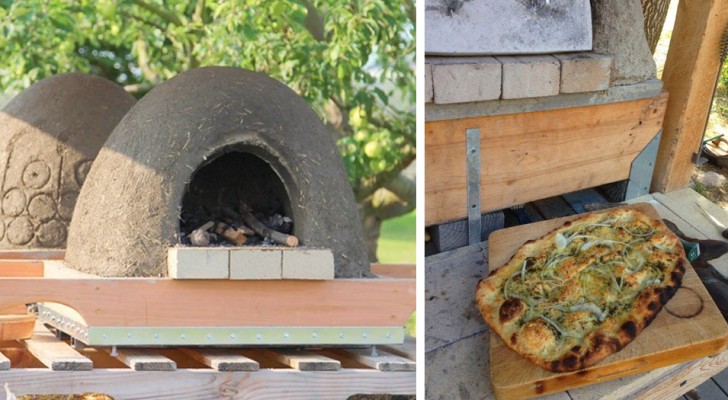 Advertisement
You know that food cooked in a wood oven has another flavor. Today, we will teach you how to build one with clay and it is much easier than you think! 
All that is necessary is to have an open space. You do not need the space to be very big. In fact, a garden, a terrace or even a large balcony can suffice. In addition, the building materials are not difficult to find and are also economical.
Let's see how to build one together!
Advertisement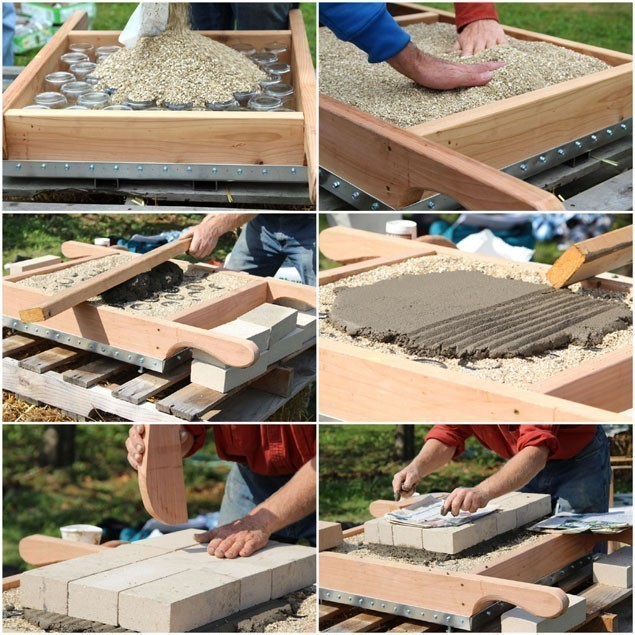 Materials:

Clay
Sand
Sawdust
Wood chips
Fresh straw (like the one you find in the fields)
Chopped straw
Water
8 refractory bricks
4 pieces of wood the size of the oven you want to build
a wooden block for the door
a dozen glasses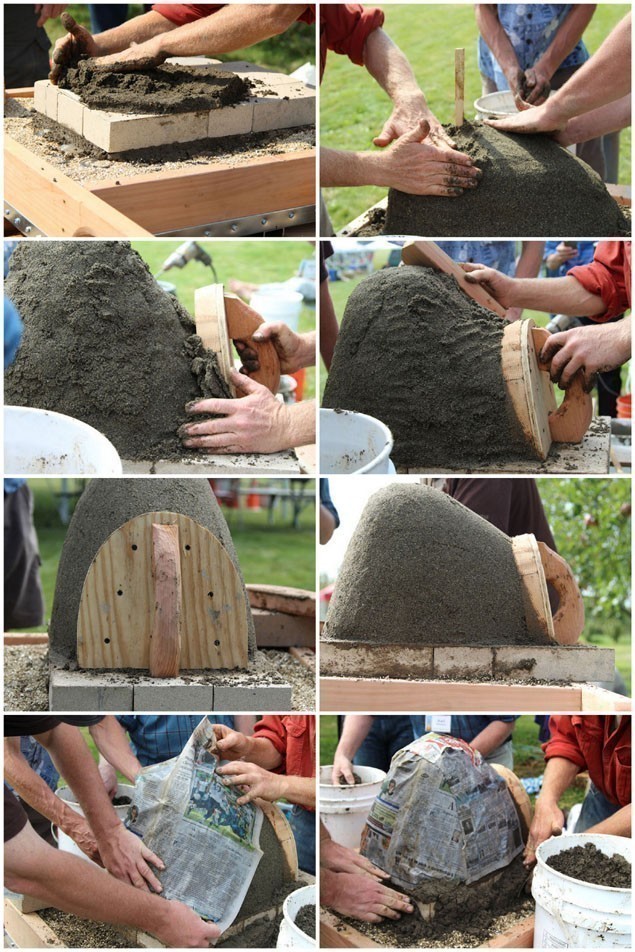 Instructions

1. Let's start from the base. Form a square structure by fixing the pieces of wood together. For the actual base, as seen in the photos, they used an iron plate. Place the glasses inside and fill them all with sawdust.

2. Place the eight refractory bricks on top and compact them with sand and mud.
3. Model a mountain of compact sand that has the volume of the inside of the oven.
Advertisement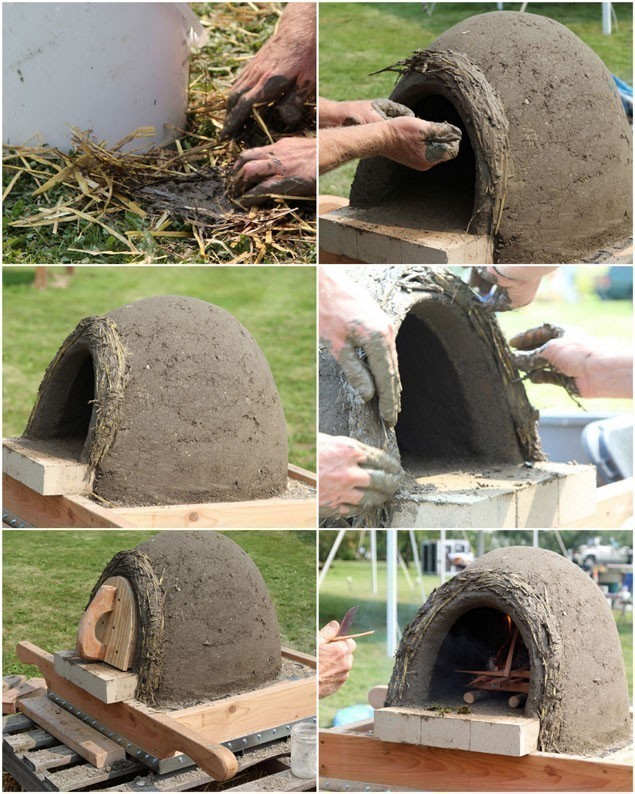 4. Cover everything with newspaper and mold the clay over it. The drying time must be slow so that the clay does not break, especially in a warm and dry climate.

5. Prepare a new mixture adding the straw. This will go on the oven door that you created with the mold.

6. Cover the whole oven with a mixture of straw and sawdust.

7. Finally, remove the inner sand, cover the oven with a layer of smooth mud and decorate as you like!
Your oven is ready to be used!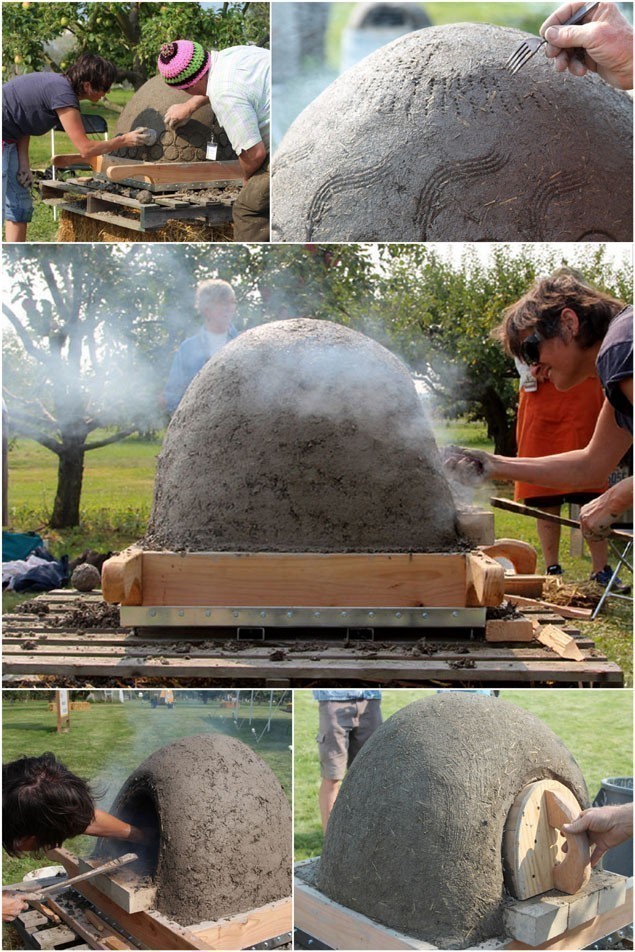 Now all that remains for you to do is decide what you want to cook!