Here comes the robot suitcase that follows you everywhere --- so you can move around without baggage weight!
Heavy bags are literally a burden. The trolley has revolutionized the concept of a suitcase by putting wheels on our luggage.
However, today, in the age of automation and robotics, it will no longer be necessary to even pull our possessions --- they will follow us!
Or at least that's how the designers think at Piaggio Fast Forward, the Boston division of the historic Italian company, Piaggio, where they developed GITA --- the robot suitcase that follows its owner.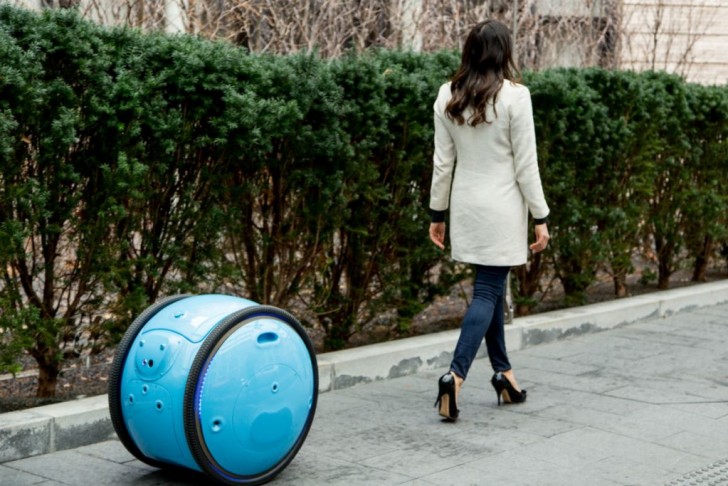 GITA has a capacity of up to 40 pounds (18 liters) and an artificial intelligence that learns and adapts to the ways of its owner. It can, in fact, move both indoors and outdoors, slowly, maneuvering in tight spaces, and quickly, reaching the speed of a person running. Piaggio Fast Forward has developed this device following a perspective that they call "granular mobility" which is a conception of urban space for which it is necessary to adapt quickly and effectively to the most diverse situations.
Gregg Lynn, director of the creative department of Piaggio Fast Forward, referring to the heritage of the Vespa, claims that "We see the city differently. In our vision, people and drones must work together. GITA is a fusion of both of them."
In the video below, you can see what their creators call "the Vespa of the Twenty-First Century' in action.