Woman asks her partner to marry her, but the man's reaction is completely unexpected (+ VIDEO)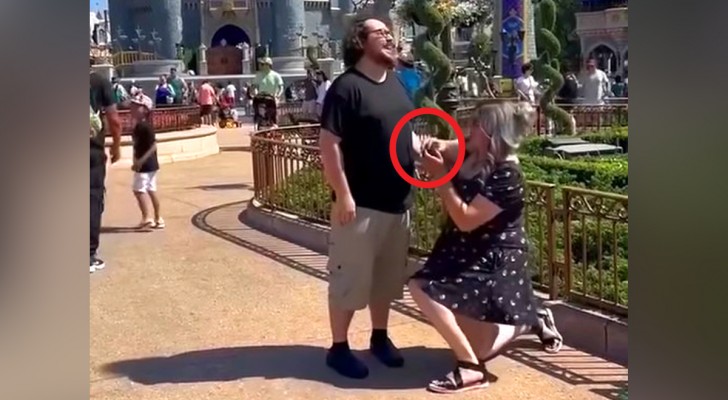 Advertisement
When two people are in perfect harmony, when their chemistry is great, then you can probably assume they will take the next step: ie. to get married and become husband and wife.
Tradition has it that it is the man who asks his partner to marry him - it is the man who takes a knee and presents the ring. But times have changed and this story proves this fact. Read on to find out more: 
via Upworthy
Advertisement
This story took place at Disney Land where a loving couple were having a pleasant vacation. And the vacation was destined to become even more special: the woman, Mac, planned to ask her man to marry her.
It is no longer surprising nowadays that the woman proposes and this is certainly not the first case of this happening. Still, whilst it does happen, it is still not common practice.
In the video that was shot of the "incident", we can see the woman turning to her boyfriend, kissing him affectionately on her forehead and then softly on his lips. Then, we see her kneel down and open a box containing a wedding ring. The man looks at his partner in surprise, realizes what's going on and he bursts out laughing.
Advertisement
The reason for his laughter is actually comical!
In the video, we then see the man rummaging in this pockets in search of something. Finally he finds it and kneels down alongside his partner.
He too presents an engagement ring! The two had unknowingly planned proposing on the exact same day and at the same time!
It's impossible to deny that this couple are made for each other: this story is irrefutable proof of this. What do you think of this touching story?
Advertisement