Woman films her ex-husband's marriage proposal to his new partner
Advertisement
When a relationship ends it's never easy. The emotional pain, the many memories and other sentimental ties - all are difficult obstacles to overcome. For sure, the emotions you feel are closely related to the type of relationship you had with the person from whom you have seperated. Perhaps the relationship was a long-standing friendship? A whirlwind romance of only a few months? Or even "worse" - a long marriage? Depending on the circumstances, it is clear that the emotional impact will be significant.
Well, the woman in this story is still dealing with the pain of the split from her ex-husband, but she's decided to put all grievances aside and do something truly noteworthy for him.
via Today
Advertisement
Leah Bourdo is the ex-wife of Steven Bourdo and played a key role in cementing his new relationship with another woman: Leah agreed to film Steven proposing to his new girlfriend!
"This weekend I got to film my ex proposing to his girlfriend...it was so special," Leah captioned the video which she posted to social media. "I really wanted to be there during this happy event because I got to know Steven's girlfriend, Shonda, and we became good friends. It's amazing how much our daughters love her. Shonda is not only good to our daughters, but respects the relationship of co-parenting that we have with them. I consider her an integral part of my family. I love her with all my heart," Leah said.
Naturally, this unusual story generated many comments on the net.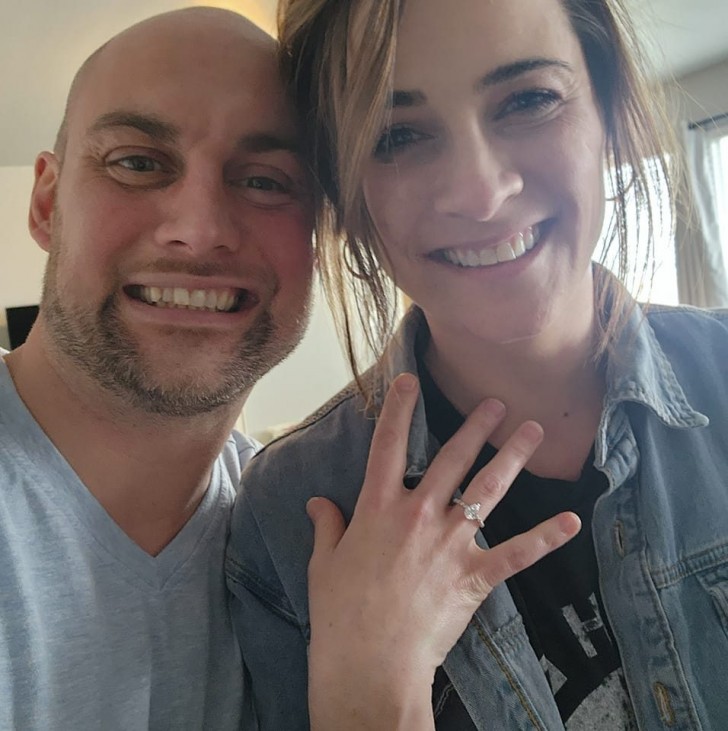 "This is proof that you don't have to hold a grudge against your ex - it doesn't have to be all drama and 'vengence'. The kids are happy and that's the most important thing," commented one user; another added, "The fact that you stepped back and let them experience that moment as 'a little family' was truly commendable, it shows what a kind and beautiful person you are."
In the video you can even see how the couple's daughters deliver a bouquet of flowers to the future wife, making her feel more than "welcome to the family".
After the clip went viral, both Steve and Shonda expressed their gratitude in their social media posts.
Advertisement
"I never expected this to happen, but I am happy to bring a fresh perspective on co-parenting and to give children the best chance at a great life," Steve wrote on Facebook.
Shonda was especially keen to thank Leah: "I think I've got the best 'ex-wife' a woman could have: Leah's gorgeous and she's part of my new family."
Cases in which it is possible to remain so united and civil after a divorce are quite rare, yet it is possible and we should always think of the children. What do you think about this story?