"If you make the shot everyone passes the test!" --- his professor challenges him!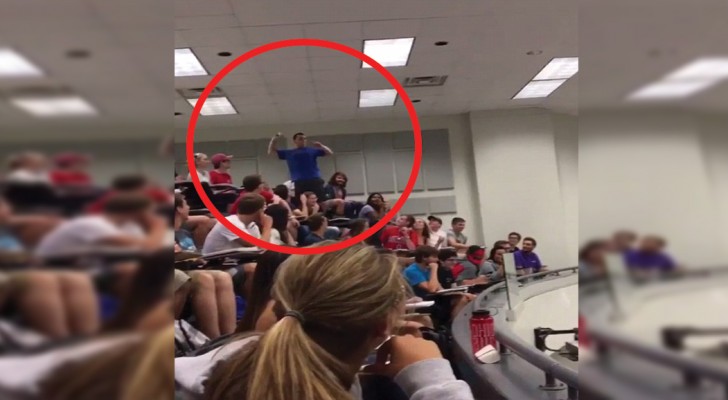 Advertisement
Who among us, at school, has not attempted to sink a shot in a trash basket from almost any angle imaginable?
Yet, we dare you to say that it was a professor or teacher who incited you to do this, thereby putting the fate of your classmates in your hands ...
Instead, that is precisely what Professor Callam at Ohio University did, as he does every year -- right before the organic chemistry exam is about to start he launches a challenge to his students, saying that if someone makes a basket everyone will get a perfect test score!  
This year, the boy who accepted the challenge made an amazing shot that landed dead center in the trash basket -- causing an explosion of applause and laughter . . . and everyone got a perfect test score!
Advertisement
Advertisement