A freediver puts his skills to the test!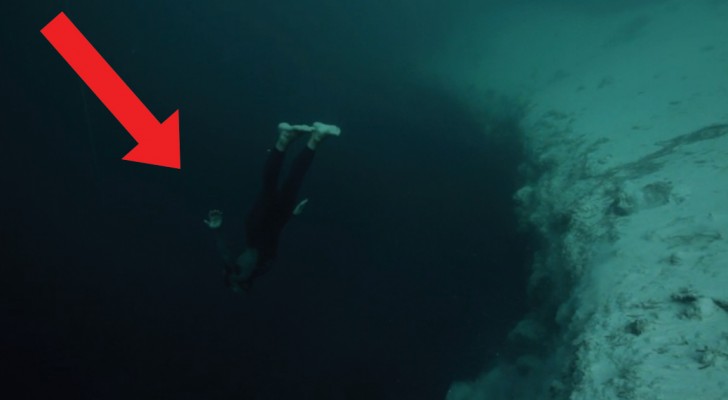 The man you see in this video is Guillaume Nery, a French freediving athlete specializing in Constant Weight Apnea. 
What does it mean? It means that Néry can descend 120 meters below the surface and re-emerge with a single, very long breath which is done entirely unassisted by ropes or sometimes with only the use of bi-fins or a monofin.
On this occasion, the Frenchman "launched" himself into the darkness of Dean's Blue Hole (Bahamas), which is believed to be the deepest existing deep sea hole with an underwater entrance.
Advertisement