The most bizarre technique ever?! --- but the result is fantastic!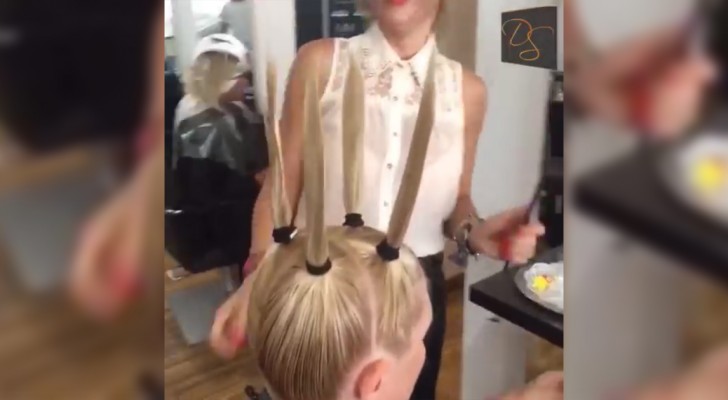 Advertisement
Getting your hair cut always stirs up feelings somewhere between the fear of not getting the cut and style you want and the tranquility of entrusting the task to professional hands.

How would you react if the hairdresser started to trim chunks of your hair after dividing and tying it into four upward pointed tufts? A rather unusual technique but unexpectedly effective! Look at the end result, is it not fantastic?
Advertisement