A midnight fishing SURPRISE!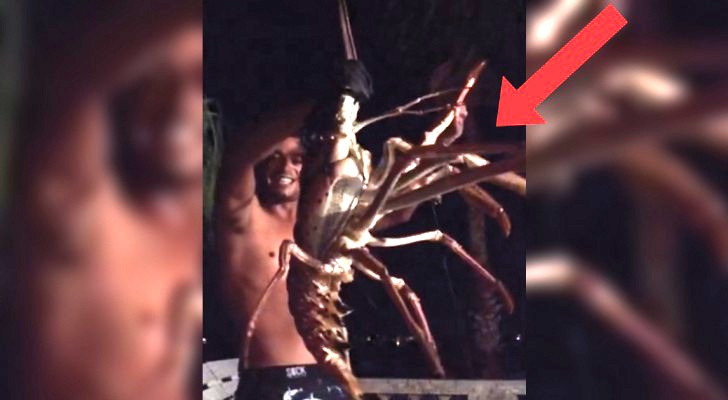 Advertisement
This is not the usual fish story told by fishermen, about the largest fish ever caught! 
A giant lobster really did take the bait from a boat that was fishing off the coast of Bermuda. With its 14 kg (30.8 lb) weight, it is definitely among the largest creatures of its kind, even if the world record is still held by a lobster weighing 19 kg (41.8 lb) caught in 1977.
Although the images of the men with the giant crustacean have spread around the world, the men claimed to have immediately released it back into the sea after they had removed the fishing hook.
Advertisement