They dive to explore the seabed and encounter a GIGANTIC fish . . . What a show!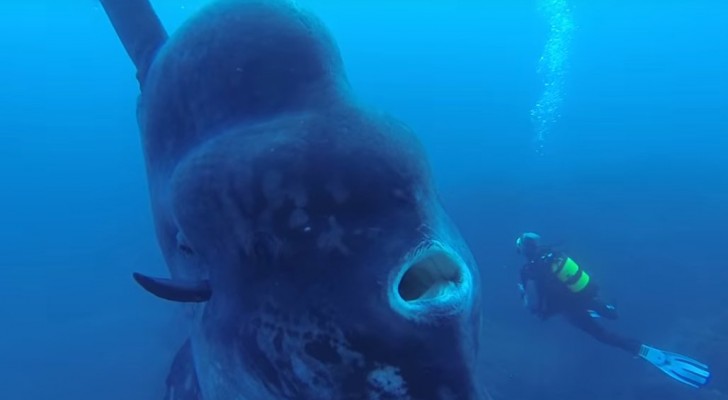 Advertisement
This sea creature is as big as a shark but its good-natured disposition has made it less famous and feared! We are talking about the ocean sunfish, also known as the Mola Mola, which is the world's largest bony fish and this group of divers was lucky enough to find a rare specimen off the coast of Portugal. 
With its distinctive flattened shape, the Mola Mola can be three meters long (10 ft), more than four meters high (13 ft) and exceed two tons in weight.
Actually, all the divers swimming around this gigantic fish could be swallowed whole without any effort!
Advertisement
Advertisement