An idea for a space-saving bed!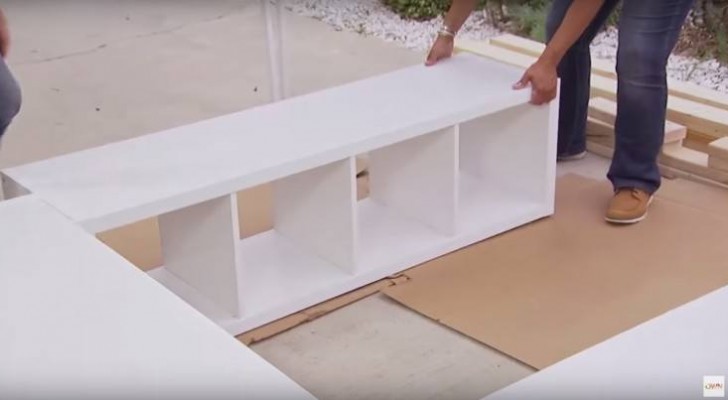 Advertisement
In the case of small bedrooms, space for a chest of drawers and a wardrobe would definitely be very limited.
In this article, you will find a very smart idea to carve out space in which to place objects and clothes in storage boxes situated in the bed frame itself.
Moreover, this bed is created from three economical bookshelves and a wicker rattan headboard purchased at a moderate price. Curious to see the final result? We are going to give you a little preview -- it's great!
via Youtube
Advertisement
Materials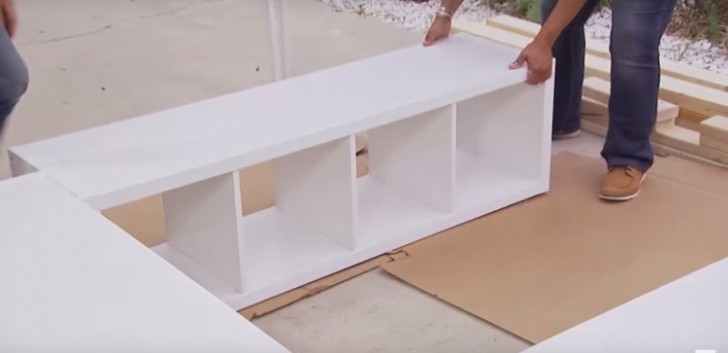 • 3 bookshelves
• plywood beams
• A 5x10 cm spacer block
• plywood supports
• Drill
Start by placing the bookshelves in "U" shape.
Cut three beams of plywood exactly the size of your mattress. Arrange the wooden beams along the sides of the three bookshelves.
Advertisement
Begin to attach the other beams to form the bed network. You can use a wooden block to make sure you always space them the same distance apart.

Screw the beams down one at a time as you position them. Next, place a beam of plywood that supports the network in the center, resting on the floor. Also, attach this beam with screws.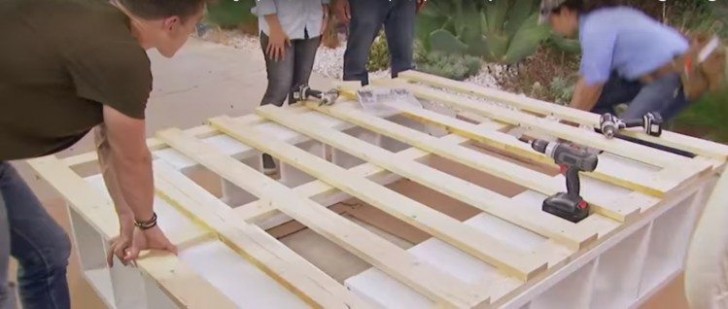 Do you understand now why they used bookshelves? The bookshelves have become the storage spaces at the base of the bed frame, where you can keep all your items!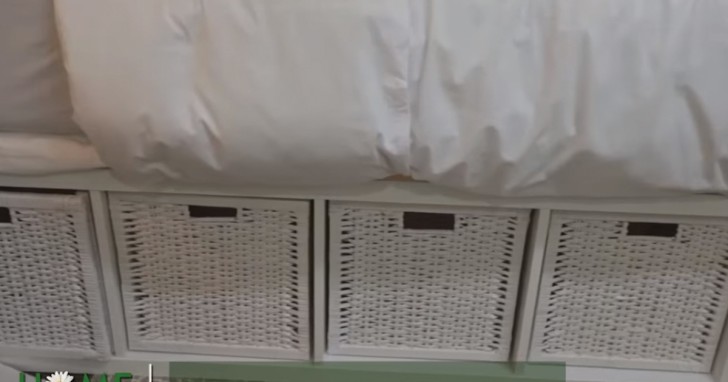 To give a neater more orderly appearance, insert appropriately sized wicker baskets into the bookshelf spaces! In this way, the objects will not be directly visible!

Don't you find this idea of building a bed from three bookshelves to be brilliant?! In addition, it is a bed that is very versatile and beautiful to behold!