The result of this DIY project is a trendy chest of drawers!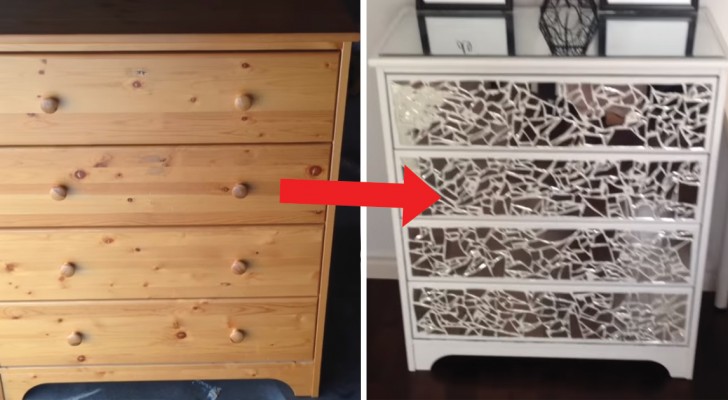 Advertisement
All of us have a chest of drawers in our house that should be thrown away because it is dull and scratched! If, however, it retains all its functionality then why discard it? Fortunately, there is a DIY solution that will convince you to give that old piece of furniture a second chance!
Here in this video, this girl shows us how to add a mosaic made from broken mirror glass! Just arm yourself with patience and manual dexterity to get a result that is certainly eye-catching, wouldn't you say?
Advertisement