A teacher plays the guitar --- watch the little boy in blue...hysterical!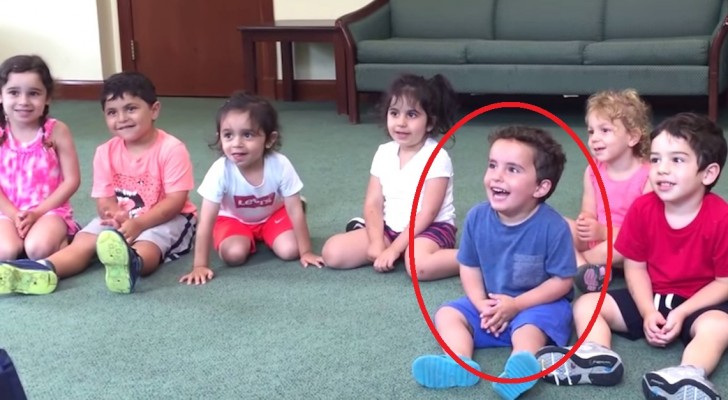 Advertisement
We never cease to be amazed by children's unpredictable behavior! In fact, children react spontaneously and sometimes their actions may seem inconvenient, but it is difficult to ever consider them completely annoying.

For example, look at the behavior of this little boy during a music lesson. The teacher is playing the guitar and starts singing out commands, such as to clap slowly, and then to clap faster!
Incredibly, the little boy's reaction is that he cannot hold back his contagious and almost hysterical laughter that ends up infecting all the other children and making everyone laugh!  :D
Advertisement
Advertisement